Podcast: Play in new window | Download
Subscribe: Apple Podcasts | Google Podcasts | Stitcher | RSS
Merry Christmas from The MuscleCar Place – and have a Happy New Year!
FEATURE INTERVIEWS:
Santa Claus:
How Fast DOES the Sleigh Go?
It is the end of 2022, and the Christmas episode of TMCP is live and features the most elusive  interview for this time of year short of Jesus Christ Himself, Santa Claus! This is his record breaking 14th year in a row, in fact. He makes it a point to come on this show every Christmas and marks this as the ONLY official media interview he does each year. That's right…The MuscleCar Place once again has the exclusive! In this interview I actually DID get Santa to answer the question of the top speed of the sleigh but it apparently changes to suit the needs of the mission each year. He did drop a hint that the sleigh will easily handle MACH 10 however, unlike the test aircraft that Maverick was flying in Top Gun. Funny enough, Santa's keychain for the sleight is similar to Mav's as well. 
2022 was a great year at The Muscle Car Place with many awesome guests, experiences, and incredible sponsors supporting the show.  The staff at TMCP was able to get out and about and see fans at multiple live events. We were front and center again at Holley Moparty with our banners visible during the most amazing live General Lee jump ever. Jamie Smith made people believe that the General can fly. Maybe he got some lessons from Santa? 
We also attended SEMA live and in person for the first time in a couple years and came back with the most interviews ever. They kept getting better and more interesting over four special shows. We also sent staff to live racing events around the country. We sent Bernie McPartland to Texas to meet with Clay Millican and we let Scotty Stap  stop in at Woodward Avenue in Michigan to the Roadkill Nights with David Freiburger.  It was fun to meet our fans and make great new friends.
If you would like to hear any of Santa's interviews from previous years, you can find them here on the website! It all started in 2009 with Episode 28, then followed annually with Episode 67, Episode 114, Episode 160, Episode 197, Episode 233, Episode 270 ,  Episode 307, Episode 343, Episode 379, Episode 416, Episode 452, and last Christmas in Episode 490 . We even had Santa on for our gigantic bonanza Episode 300 Celebration show! You can literally follow Santa's progress this Christmas Eve at the Official Norad tracker Noradsanta.org. You can also track him at SantaTracker.google.com.
Thank you to everyone who made 2021 better than it could have been! I am touched and you are the best!
-Rob Kibbe
=================================================
The Real Reason for the Season!
Of course, the real reason for the season is the birth of our Lord and Savior, Jesus Christ. If the hustle and bustle of Christmas has you missing the point of it all, not to worry. Linus Van Pelt helped Charlie Brown with the same question a long time ago by reading Luke 2: 8-14 – and it's shared in this episode as well. If you've been meaning to learn more about why that's significant, or perhaps it's something you walked away from a long time ago, know that you can always come home….and Christmas would be a terrific time to do it! If you would like to learn about accepting Christ's gift to you, I or anyone on our staff would love to talk to you.
======================================================
This interview sponsored by our pals at National Parts Depot – your premier source for muscle car restoration parts!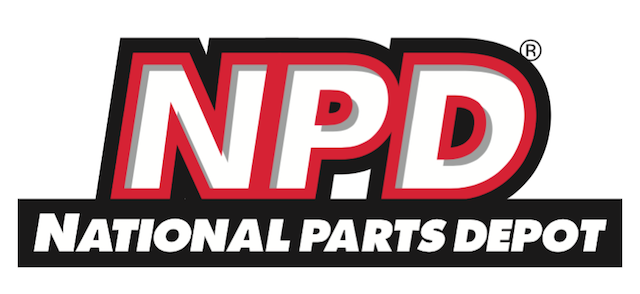 ======================================================