Welcome to Episode 2 of the The LSX Podcast! In our first show we described that the LSX Podcast would be a bi-monthly show hosted by me, Rob Kibbe, and the two LSX Gurus that bring the real credibility to the show, John Ryan and Tony Whatley. John and Tony are the original founders of LS1Tech.com and current owners of PlanetLSX.com. Each show will feature the latest in news, racing, and build for anything LS powered – even a kids trike if need be.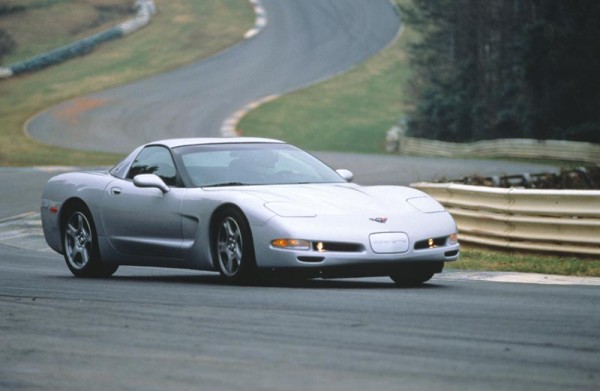 In this week's show we hit the following topics:
News:
The news segment was actually a little history lesson of where the "LS" all started out. John and Tony gave a little history on the LS1, which made it's debut in the 1997 Corvette. It was all aluminum was a huge leap forward in the small block evolution, and it's roots are still strong in today's next generation of LS (Generation IV) engines. John and Tony told all about their experiences in hot rodding their first LS1 powered Camaro's and Firebirds, and how they used old fashioned hot rodding tricks to make hot motors on cars that (at the time) have very little following in the aftermarket.
Racing:
The big news here is that John will be live on the scene at the Bradenton, FL NMCA drag racing event this weekend! It's the first of the Chevy Performance Parts LSX Challenge Series and should be a great way to kick off the season. If all goes well John will have some on the scene coverage with Dr. Jamie Meyer for the next show!
Builds:
Since I just bought a 46,000 mile L92 for my Chevelle (a 6.2 L all aluminum Gen IV LS engine from a GMC Yukon), most of the talk was centered on how to turn that from a variable valve timing truck motor into an LS3 clone. We talked cams, spring, front cover swaps, intake swaps, exhaust, and everything else.
Listener Mail!
Feel free to e-mail in your questions, and we'll do our best to answer it. We'll also be covering a lot of the topics thrown out in the forums in each show, and the next one already looks jam packed. You can contact us with questions for the show as follows:
John Ryan: john@motorsports-media.com
Tony Whatley: tony@motorsports-media.com
Rob Kibbe: robert@themusclecarplace.com
Future episodes of this show will be available in iTunes and Stitcher, so those of you with smart phones can get your fix. Thanks for listening…and hammer down!
-Rob, John, and Tony