Podcast: Play in new window | Download
Subscribe: Apple Podcasts | Google Podcasts | Stitcher | RSS
Merry Christmas from The MuscleCar Place – and have a Happy New Year!
FEATURE INTERVIEWS:
Santa Claus:
Around the World in One Night
It may be 2020, but the Christmas episode of TMCP is live and features the most sought after guest (internationally) for this time of year: Santa Claus! This his his record breaking 12th year in a row, in fact. He makes it a point to come on this show every Christmas and marks this as the ONLY official media interview he does each year. That's right…The MuscleCar Place has the exclusive! Santa even revealed that his "get-around" at the North Pole is a big block El Camino. Good luck finding out that kind of hard-hitting factual detail on the "news" outlets!
Yes, 2020 as a year stunk, but it was a great year at The Muscle Car Place with many awesome guests, experiences, and incredible sponsors supporting the show. Santa was kind enough to acknowledge that generous support, by name from his Nice list. In fact…he is a supporter of them as well. Did you know that he is thinking about fuel injecting his sleigh, updating the wiring and adding some new restoration parts?
If you would like to hear any of Santa's interviews from previous years, you can find them here on the website! It all started in 2009 with Episode 28, then followed annually with Episode 67, Episode 114, Episode 160, Episode 197, Episode 233, Episode 270 ,  Episode 307, Episode 343, Episode 379, and last Christmas in Episode 416. We even had Santa on for our gigantic bonanza Episode 300 Celebration show!
You can literally follow Santa's progress this Christmas Eve on https://santatracker.google.com or at Official Norad tracker https://www.noradsanta.org/
Thank you to everyone who made 2020 better than it could have been! I am touched and you are the best!

-Rob Kibbe
=================================================
The Real Reason for the Season!
Of course, the real reason for the season is the birth of our Lord and Savior, Jesus Christ. If the hustle and bustle of Christmas has you missing the point of it all, not to worry. Linus Van Pelt helped Charlie Brown with the same question a long time ago by reading Luke 2: 8-14 – and it's shared in this episode as well. If you've been meaning to learn more about why that's significant, or perhaps it's something you walked away from a long time ago, know that you can always come home….and Christmas would be a terrific time to do it!
======================================================
This interview sponsored by our pals at National Parts Depot – your premier source for muscle car restoration parts!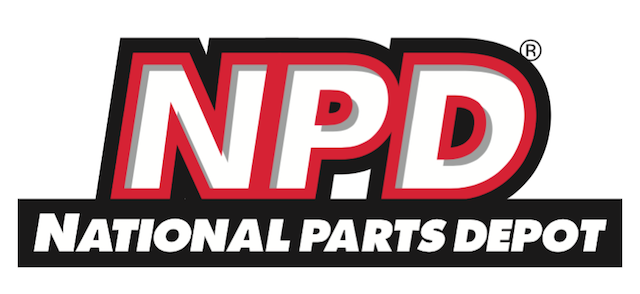 ======================================================
Presented with Holley!
Holley has TWO MASSIVE contests running right now – and you can enter to win! Prize #1 is a 427ci built-to-the-hilt small block Ford. Prize #2 is David Freiburger's very own '66 Buick convertible – the car that started Roadkill! Links are below to enter. Be sure to tell Holley we sent you!
======================================================
The Pro-Touring.com Update with Larry Callahan!
We're proud to say that this segment is sponsored by the fantastic muscle car and hot rod wiring supply company,
Ron Francis Wiring
, and we're very appreciative that they are our show sponsor! Thanks, Ron Francis!
Year in Review:
I go over some of the highlights and the winners are like a whos who and many names are recognizable from interviews here on The MuscleCar Place. Even show sponsor Scott Bowers got into the action a lot this summer as all of the sales shows he would have been at were closed so he finally got to go racing!
55 Update:
Larry gave a history of the 55 updates and the thought process through all of the mind changing surrounding this car. He has always planned on boosting the car somehow and he is settling on supercharging and decided to do it right before reassembling the car. It may get delayed as MotiV8tr will be coming back from the body shop so stay tuned for future updates.
As always, autocross and Pro-Touring events are featured at
Pro-Touring.com