Podcast: Play in new window | Download
Subscribe: Google Podcasts | RSS
======================================================
Merry Christmas from The MuscleCar Place – and have a Happy New Year!
FEATURE INTERVIEW:

S. Claus, Esquire 
For a record eleventh year in a row I had the pleasure of having on the most sought after person this time of year. He makes it a point to come on this show every Christmas and marks this as his ONLY official media interview he does each year. That's right…every other Santa is a FAKE! Our interview was with the big man himself, the baddest sleigh driver ever, Santa Claus! 2019 was an amazing year at The Muscle Car Place with many incredible sponsors coming on the show and Santa was generous enough to acknowledge their generous support. In fact…he is a supporter of them as well. Did you know that Rudolph's nickname is "NOS?"
If you would like to hear any of Santa's interviews from previous years, you can find them here on the website! It all started in 2009 with Episode 28, then followed annually with Episode 67, Episode 114, Episode 160, Episode 197, Episode 233, Episode 270 ,  Episode 307, Episode 343 and last Christmas in Episode 379 We even had Santa on for our gigantic bonanza Episode 300 Celebration show!
We would like help good kids find where Santa is this year with the Google Maps based Santa Tracker and Holiday calendar! Check it out!
Thank you to everyone who made 2019 such a great year! You'll never know what a blessing you have been to me!
-Rob Kibbe
=================================================
The Real Reason for the Season!
Of course, the real reason for the season is the birth of our Lord and Savior, Jesus Christ. If the hustle and bustle of Christmas has you missing the point of it all, not to worry. Linus Van Pelt helped Charlie Brown with the same question a long time ago by reading Luke 2: 8-14 – and it's shared in this episode as well.
If you've been meaning to learn more about why that's significant, or perhaps it's something you walked away from a long time ago, know that you can always come home….and Christmas would be a terrific time to do it!
=================================================
This interview sponsored by our pals at National Parts Depot –
your premier source for muscle car restoration parts!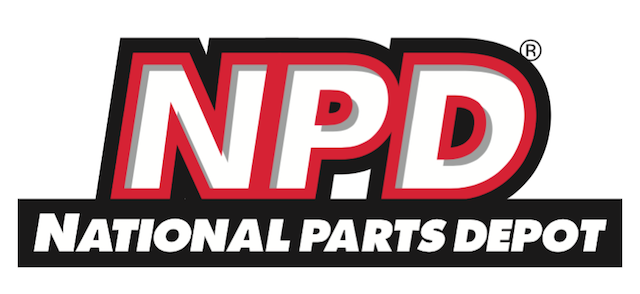 ======================================================
Welcome Aluma Trailers!
Aluma Trailers has come aboard the TMCP network!! Are they crazy – or crazy like a fox? (Answer – they are not crazy.) Stay tuned for more details on this IOWA company that makes the worlds best aluminum trailer options for enthusiasts!
========================================
If you would like to know more about WyoTech you can check out the web page at WyoTech.edu or see the latest happenings on Facebook.com/WyoTech.
Wyotech has joined The MuscleCar Place as a supporting sponsor and we couldn't be happier about it! I firmly believe that the automotive trades especially have a very bright future.
========================================
Welcome Holley!
As announced – Holley has joined us as the official EFI source for Kibbe and Friends! Stay tuned for updates on the sweet sweet and authentic looking fuel injection that will soon go on #KibbeLee. Click the image above to hear Blaine Burnett from Holley!