Podcast: Play in new window | Download
Subscribe: Apple Podcasts | Google Podcasts | Spotify | iHeartRadio | Stitcher | RSS
========================================
Welcome to the official Kibbe and Friends Show with myself, Justin "Corndog" Cornette, and Show Producer Bernie McPartland! With this show we're basically setting up the Boars Nest for the entire automotive media world to swing through for a couple watered down beers, stale popcorn, and fantastic waitresses. You can find every episode here on The MuscleCar Place as well as iTunes, Stitcher, iHeart Radio, and Google Play. From time to time we'll also be posting video clips and full shows to The Kibbe and Friends YouTube channel.  If you click the "Download" link at the top of this post you'll be able to stream it on your phone directly. You can also pull the RSS feed as well.
FOLLOW US ON Instagram and Facebook too!
Have a question for the show? Just hit is up:
Kibbe E-mail: robert@themusclecarplace.com
Thanks!
-Rob Kibbe
======================================================
Presented by Holley!
Phase 3 of Kibbe and Friends is officially here, and Holley is back for more fun, foolishness, and flying orange Chargers!
BIG NEWS:
The fall events at Holley are just around the corner and Holley MOPARTY is less than 60 days away. We'll be there and you should be too! We are ONCE AGAIN the media partner for the General Lee jump, too!
BIGGER NEWS:
The all new 5-wire hookup Sniper 2.0 EFI is here and yes, Virginia, there is a Santa Claus! The list of upgraded features is extensive, but long story short this is about to make something that was revolutionary even easier. Like the original Sniper it's designed to work with a myriad of ignition and transmission options from basic points to fill timing control with transmission kickdown provision. It even has an integration for a PDM (Power Data Module), a feature that'll make your life a magical wonderland when you have multiple components that all need a clean 12V power source and access to switched power.
Just visit Holley.com to peruse and view for yourself and be SURE to tell them that we sent you!
========================================
Cody Young's Guest Host Movie Review:
"Hot Rod"
K&F Show Summary: Friends, for a lot of you this one has been a long time coming. This is our review of the Andy Samberg movie "Hot Rod." It's the tale of Rod, a young Evil Knievel wanna be stuntman, who makes his quest in life to do killer stunts to earn enough money to pay for his step father's heart transplant. And that….is about as serious as it gets. Rod cannot grow a mustache, so he uses a fake one during his stunts. To quell his anger, he does gymnastics in the forest until he falls down the side of a mountain for about 2 minutes. His loser buddies build his ramps and light his fireworks. If there's a school bus to jump, he's your man. He won't make it, but he's your man anyway. It's stupid, slapstick, musical, and pure comedic genius in every way. 10 Corndogs from all of us!
Legit Movie Info:
Release Date to Theaters:
August 3, 2007
Directed by
Akiva Schaffer
Written by
Pam Brady
Produced by
John Goldwyn and Lorne Michaels
Starring
Andy Samberg
Isla Fisher
Jorma Taccone
Bill Hader
Danny McBride
Sissy Spacek
Ian McShane
========================================
Check out the brand new KF Show Shirt! It's the CNH 320 Edition: https://teechip.com/themusclecarplace
========================================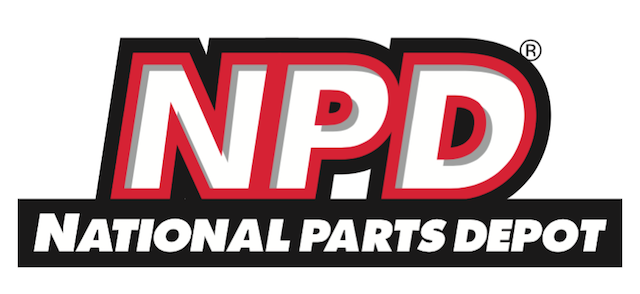 National Parts Depot Presents: Bernie on the News
Also in this episode….the good people at National Parts Depot have to decided 2023 is the year to present the Award Winning Newsman Bernie McPartland in his (self-proclaimed) award winning news segment, Bernie On the News. As most of you know, NPD is the title sponsor of The MuscleCar Place Podcast and has been since 2011. Their immense support of TMCP as a show (and as a company) can't be overshadowed.
And now, the fact that they are presenting Bern in the drivers seat for the world to hear….is somewhat humbling. And by humbling, we mean frightening, terrifying, sickening, etc. Welcome, NPD (and Bern, don't screw this up)!
-Kibbe
========================================
KF Patreon Show:
KF Patreon Peeps, the year 2023 will be an important one for Patreon specifically and if you'd consider jumping up to the $5 level it would sure help. The $10 level will remain and we now have a brand new $20 level as well! All members who join at that level will receive a sticker swag pack in the mail, you'll be IMMEDIATELY entered in the monthly prize grab, and you'll receive a phone call from one (or all) of us to chat up whatever you want for 30 minutes!
Thank you SO MUCH to those of you who have joined in for the extra content that is only for Patreon supporters. To get in on the action and support the show with a minor financial contribution just click the link below to sign up.