Podcast: Play in new window | Download
Subscribe: Google Podcasts | RSS
======================================================
FEATURE INTERVIEW:
Vincent Aiello
The Fighter Pilot Podcast! Inspired by TMCP
This weeks interview is with a retired Navy fighter jet pilot, muscle car owner, previous guest, good friend, and now a podcast host in his own right, Vincent Aiello. I have had the extreme pleasure of meeting him through the Muscle Car Place show and he was kind enough to visit us here in Iowa on a couple of occasions while delivering F-18's to various locations. We even had the pleasure to attend his amazing retirement ceremony aboard the U.S.S. Carl Vinson in San Diego in December of 2016. Vincent is now an airline pilot, is pursuing other entrepreneurial endeavors, and has launched the amazing Fighter Pilot Podcast show!
Vincent's true first love of speed machines is fighter jets (though they are the muscle car of the sky) so it made total sense to develop the podcast around that passion. Each week, three times a month, he interviews friends and experts regarding various topics like ejection seats, in air refueling, or pulling G's. The content is fascinating and I look forward to each show and will listen to it straight through beginning to end.
Vincent's dream of a podcast to call his own came from listening to this very show as well as a few select others! He knew from his years of experience that people would love to hear more about the life experiences he's had as a Naval Aviator (who wouldn't) and I'm humbled that Vincent counted me as was one of the encouraging voices along the way. His show launched a few months ago and has quickly become one of my go-to's!
With all of that said, Vincent does enjoy the hobby of muscle cars as well. Over the years he's had his family's '68 Mustang Fastback restored, though a few setback occurred after the original drivetrain was stolen! Today it has nice wheels and tires, nice paint, and a more modern 5.0 H.O. engine and overdrive automatic from a Fox Body era Mustang. He let me drive it. It's cool!
If you would like to listen to the Fighter Pilot podcast you can get the show on all at Apple Podcasts and find out more at his website http://fighterpilotpodcast.com. If you would like to ask him a question you can email at questions@fighterpilotpodcast.com or call 877-MACH-101
Thanks for the friendship and this amazing podcast Vincent!
-Robert Kibbe
p.s. If you'd like to hear a little bit out what Vincent's inspiring retirement ceremony was like, be sure to listen toe Episode 310 of the show. I grabbed audio while we were there!
This interview sponsored by our pals at National Parts Depot –
your premier source for muscle car restoration parts!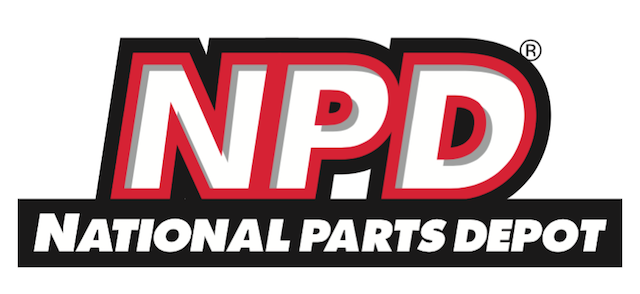 ======================================================
Just a reminder, as mentioned in Episode 352 the Sponsorship Fastlane is open once again…but only for a limited time! Cost of the course is just $139.00. Check it out at SponsorshipFastlane.com!