Podcast: Play in new window | Download
Subscribe: Google Podcasts | RSS
=======================================================
This weeks interview is with friend of the show Matt Laszaic, FORD Project Manager at National Parts Depot, on to share the big announcement about a their brand new catalog of Mustang parts!
Matt told me about the new Mustang catalog just released by NPD. He has put a lot of time and effort into this publication and is very proud of the results. While it may seem that 2004 is fairly new, Matt pointed out that many of the suspension and body parts are shared all the way back to 1994.
Because of this commonality in parts and suppliers it made sense to include the whole range of years. He also noted that 1994 may sound fairly recent, it is in fact twenty two years old and already enjoying a surge in resale value.
You can check out the new catalog online at NationalPartsDepot.com or you can order your own paper copy to keep on hand in your favorite reading spot. You can find out more about NPD parts on the webpage NPDLink.com or on the Facebook page Facebook.com/NationalPartsDepot 
Thanks for the interview Matt! It was great to have you back on the show.
-Rob Kibbe
p.s. Many of you will remember Matt from the old "NPD Update" segment we used to do, and just like we did back this I made sure to hit Matt up first on some movie car trivia. This time it was about Mustangs (specifically one in particular) used in Transformers. He got the answer immediately, them impressed my with his knowledge of the Dinobots. You can judge which one of us is the bigger geek. We may or may not have spent a significant amount of time on it.
=======================================================
This interview sponsored by our pals at National Parts Depot –
your premier source for muscle car restoration parts!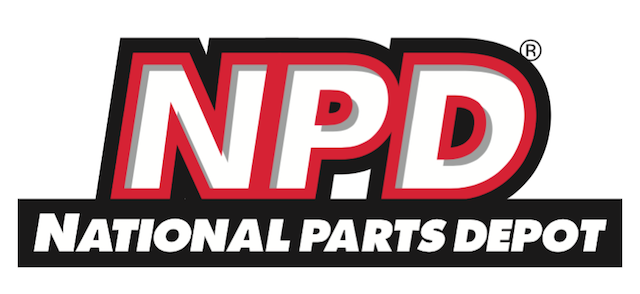 ======================================================
The Pro-Touring.com Update
with Larry Callahan!
1955 Update: Larry admitted in this episode that the 55 is a little hard to race with since it has 1950's steering, a three on the tree shifter, and full drum brakes. He is now planning on switching to rack and pinion steering, floor mounted shifter, and a disc brake upgrade. Of course he is stashing all of the old parts "just in case" he wants to put it back.
Event Review: Larry told me about his visit to NOLA park in Louisiana but a lot of the review was spent talking about the food. He said that if he ever lived there he would probably eat himself to death. He talked about some amazing eats and sights and fully recommended that anyone going for the race next year, should plan on going down early just to see the area. As always the events are now featured at Pro-Touring.com
Ron Francis Wiring: The Black Box Giveaway is underway!
Check it out at TheMuscleCarPlace.com/BlackBoxgiveaway
The next winners will be pulled in just a few days at the end of September. Keep an eye on the Pro-Touring.com update of the The Musclecar Place Podcast for updates. You need to get your submissions in now and use every way possible to enter to have the best chance!
We're proud to say that this segment is sponsored by the fantastic muscle car and hot rod wiring supply company, Ron Francis Wiring, and we're very appreciative that they are our show sponsor!
Thanks, Ron Francis!
-Rob & Larry