Podcast: Play in new window | Download
Subscribe: Google Podcasts | RSS
=======================================================
This weeks interview is with Rick Love, Executive Vice President at Vintage Air, in San Antonio, Texas. Rick is a previous guest and great friend of the show episode 144. He is also not afraid to get his hands dirty and is very knowledgeable about classic cars and air conditioning.
Recently Rick visited Washington with SEMA to promote awareness of the RPM Act preserving automotive racing and off road concerns. SEMA is working diligently to protect our classic car and racing rights from disappearing down the slippery slope of encroaching legislation. As Rick was quick to point out, the legislators that are typically against our hobby are generally not "evil" or anti-fun, but just have no perspective or frame of reference for our hobby and passion. Without one-on-one interaction and explanation they would simply not do not understand our love for old cars (in their minds, a car is merely transportation and nothing more).
I talked to Rick about the current and new offerings from Vintage Air of factory fit or flexible installation packages. He said that they are releasing new AC packages for more years and models then ever. He even announced 1960 to 1966 Ford F150 pickup Sure Fit kits will be coming out in the next few weeks. As vehicles become popular Vintage Air works on releasing packages to fit those applications. We also talked about the various options offered that will allow you to install a modern AC system on any vintage ride (whether they have a complete kit or not)!
You can visit the Vintage Air website at www.VintageAir.com or on Facebook at Facebook.com/vintageairinc
Thanks Rick!
-Rob Kibbe
Don't forget to check out Episode 2 of the all new Kibbe and Finnegan Show!
=======================================================
This interview sponsored by our pals at National Parts Depot –
your premier source for muscle car restoration parts!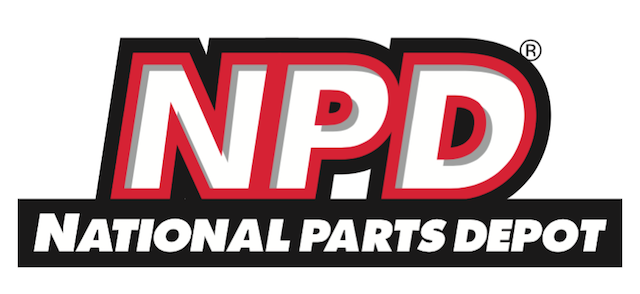 ======================================================