Podcast: Play in new window | Download
Subscribe: Apple Podcasts | Google Podcasts | Stitcher | RSS
FEATURE INTERVIEWS:
Scott Lambert:
Twin Cities Auto Show
This week, I spoke to Scott Lambert, President of Minnesota Auto Dealer's Association, and wanted to find out more about the 2021 Twin Cites Auto Show. Scott's history is quite different than most of our guests but he is still a car guy at heart. His background is in politics and was actually an automobile industry lobbyist talking about new cars and dealerships at the highest levels of government. It makes sense that he now uses his power of influence to fill this huge automotive event with all kinds of new car excitement.
Just over fifty years ago, the Dodge Charger, the Chevy Camaro, and the Ford Mustang as well as all of the other favorite muscle cars, were all brand new concepts. Shiny new cars sitting on show room floors waiting for people to buy them. Dealerships would cover their windows with newspaper to keep prying eyes out until reveal day to keep people excited about the upcoming models. Fast forward to now, and muscle cars are back! Your favorites like the Challenger, Camaro, Mustang, Bronco, and Charger are in dealerships again as well as some very different and controversial vehicles making all new headlines. It would be nice to check out these future classics in a comfortable environment, maybe with a little deep fried fair food to go along with it. If that is what you are looking for, Scott would like to invite you to come out to the 2021 Twin Cities Auto Show.
Covid is still making a mess out of our daily lives and it is very hard to put together an event that keeps everyone safe. A huge indoor event like a new car auto show is especially hard to hold and still meet all of the current demands of public protection. Scott told me that this year, The Twin Cities auto show is moving outside. More specifically it is moving to the Minnesota State Fair grounds. He said visitors will be able to check out new cars while still enjoying the staples of fair life. Deep fried stuff on a stick, rides in monster trucks (2000 Hp Raminator), and new cars everywhere are only a couple of the attractions at the event. It is the American Dream!
The event has attracted the attention of the new car manufacturers and a few one off prototypes and future concepts will be there as well. Scott mentioned that they are trying to get the new GMC Hummer to the event, of which there are only two running examples in the world at this time.
If you would like to attend the Twin Cities Auto Show, you can find out more on their website at TwinCitiesAutoShow.com. The dates are May 15-23, 2021 and will be at the Minnesota State Fairgrounds in Minneapolis.
Thanks Scott!
-Rob Kibbe
======================================================
This interview sponsored by our pals at National Parts Depot – your premier source for muscle car restoration parts!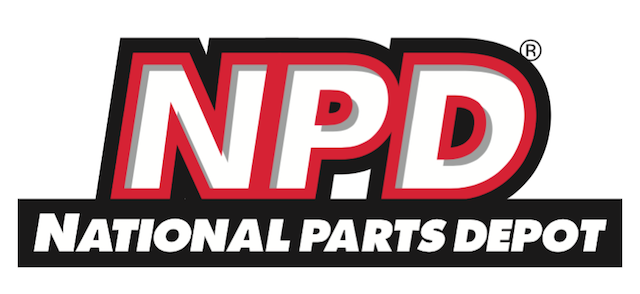 ======================================================
Presented with Good Guys!
As announced in this episode, we're working with GoodGuys this spring to promote their upcoming car shows and autocross events! Of note to many will be the all new "Challenger" class at the autocross, which is a replacement for the old "Hot Rod" class. Full details are on the GoodGuys autocross website as well here: https://goodguysax.com.
Upcoming events include:
Goodguys 2nd RaceDeck Salt Lake Nationals May 21 – 23, 2021 Utah State Fairpark
**Use Our Custom Link for Signup Discount!**
www.eventbrite.com/e/138872376015/?discount=GGMUSCLE