Podcast: Play in new window | Download
Subscribe: Apple Podcasts | Google Podcasts | Spotify | iHeartRadio | Stitcher | RSS
========================================
Welcome to the official Kibbe and Friends Show with myself, Justin "Corndog" Cornette, and Show Producer Bernie McPartland! With this show we're basically setting up the Boars Nest for the entire automotive media world to swing through for a couple watered down beers, stale popcorn, and fantastic waitresses. You can find every episode here on The MuscleCar Place as well as iTunes, Stitcher, iHeart Radio, and Google Play. From time to time we'll also be posting video clips and full shows to The Kibbe and Friends YouTube channel.  If you click the "Download" link at the top of this post you'll be able to stream it on your phone directly. You can also pull the RSS feed as well.
FOLLOW US ON Instagram and Facebook too!
Have a question for the show? Just hit is up:
Kibbe E-mail: robert@themusclecarplace.com
Thanks!
-Rob Kibbe
======================================================
Presented by Holley!
Phase 3 of Kibbe and Friends is officially here, and Holley is back for more fun, foolishness, and flying orange Chargers!
Holley is pleased with this show, but even so Holley has told me, unequivocally and irrevocably, to stop. Specifically to stop it, all of it, right now.
And the would like for all of you listening to stop it  as well……with Baer Brakes! That's right, Baer Brakes – the premier Pro Touring Brake company that Detroit Speed tunes for all of their builds as the industry standard – is a Holley Brand! Go shopping today for brakes small to large, especially for your Pro-Touring needs:
https://www.holley.com/brands/baer_brakes/
Just visit Holley.com to peruse and view for yourself and be SURE to tell them that we sent you!
========================================
Father's Day Dukes Review: S3E4
"In This Corner, Luke Duke"
K&F Show Summary:
KF Show Summary: On our quest for a Father's Day episode we decided to review this one! This is the episode where Luke, an ex boxer in the Marines who nearly accidentally killed someone, has to choose his Uncle Jesse's farm or to trade his soul. And he can't choose either. Uncle Jesse knows that he has a dilemma to help Luke with, but instead of giving him the answer (which he COULD d0), he helps Luke learn how to make an impossible decision on his own. Because that's what fathers do best; teach their kids how to make the tough decisions and be better for it. And then Luke punches the bad guy out, wins the farm anyway, and Jack Gill makes jumping history in the General Lee with the first ever "bungee" suspension vest. 10 Dogs.
Legit Episode Info
Season 3 – Episode 4 "In This Corner, Luke Duke"
Airdate: 11/14/1980
Written by Jim Rogers
Directed by Paul Baxley
========================================
Check out the brand new KF Show Shirt! It's the CNH 320 Edition: https://teechip.com/themusclecarplace
========================================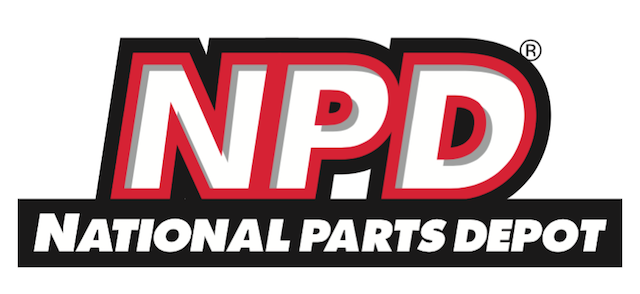 National Parts Depot Presents: Bernie on the News
Also in this episode….the good people at National Parts Depot have to decided 2023 is the year to present the Award Winning Newsman Bernie McPartland in his (self-proclaimed) award winning news segment, Bernie On the News. As most of you know, NPD is the title sponsor of The MuscleCar Place Podcast and has been since 2011. Their immense support of TMCP as a show (and as a company) can't be overshadowed.
And now, the fact that they are presenting Bern in the drivers seat for the world to hear….is somewhat humbling. And by humbling, we mean frightening, terrifying, sickening, etc. Welcome, NPD (and Bern, don't screw this up)!
-Kibbe
========================================
KF Patreon Show:
KF Patreon Peeps, the year 2023 will be an important one for Patreon specifically and if you'd consider jumping up to the $5 level it would sure help. The $10 level will remain and we now have a brand new $20 level as well! All members who join at that level will receive a sticker swag pack in the mail, you'll be IMMEDIATELY entered in the monthly prize grab, and you'll receive a phone call from one (or all) of us to chat up whatever you want for 30 minutes!
Thank you SO MUCH to those of you who have joined in for the extra content that is only for Patreon supporters. To get in on the action and support the show with a minor financial contribution just click the link below to sign up.