Podcast: Play in new window | Download
Subscribe: Apple Podcasts | Google Podcasts | Spotify | iHeartRadio | RSS
========================================
Welcome to the official Kibbe and Friends Show with myself, Justin "Corndog" Cornette, and Show Producer Bernie McPartland! With this show we're basically setting up the Boars Nest for the entire automotive media world to swing through for a couple watered down beers, stale popcorn, and fantastic waitresses. You can find every episode here on The MuscleCar Place as well as iTunes, Stitcher, iHeart Radio, and Google Play. From time to time we'll also be posting video clips and full shows to The Kibbe and Friends YouTube channel.  If you click the "Download" link at the top of this post you'll be able to stream it on your phone directly. You can also pull the RSS feed as well.
FOLLOW US ON Instagram and Facebook too!
Have a question for the show? Just hit is up:
Kibbe E-mail: robert@themusclecarplace.com
Thanks!
-Rob Kibbe
======================================================

Presented by Holley!
Phase 3 of Kibbe and Friends is officially here, and Holley is back for more fun, foolishness, and flying orange Chargers!
Holley is the company behind Nitrous Oxide Systems…..but thanks to the FF Franchise it's better known as "NOS" (pronounced "nawsss"). It's exactly what you think it is, and it does exactly what you think it does. Need a 125HP shot on your 200 horse daily driver? Go for it. It's America, bro!
Check it out here: https://www.holley.com/products/nitrous
Just visit Holley.com to peruse and view for yourself and be SURE to tell them that we sent you!
========================================
Movie Review: The Fast and The Furious
With the premier of Fast X this weekend we decided that it was time to feature, nay, prepare for the onslaught of awesomeness that is coming. Accordingly, please enjoy our fully loaded rundown of Fast and Furious franchise trivia followed by the original review of the original movie (from Episode 44 of the Kibbe and Finnegan Show. ) Finnegan loved the movie. He also loved mini trucks. You be the judge.
This of course is a 20-plus year automotive franchise that took bunch of VCR and DVD player thieves to the stratosphere of international spies…..and proved that you can somehow do a burnout – AND a wheelie – and the same time. Jack Gill – who got his bones in the stunt world via the Dukes of Hazzard – has been the stunt coordinator for this series….and even Dukes stunt man Corey Eubanks was involved in the flipping of the bus in Fast 5. More importantly, this series pays attention to US. You'll always see a car or two in here – sometimes in a major roll, that came right off the SEMA Show floor.
Fast X was supposed to be the finale of the series….but, just like those damn Marvel movies, this series prints money.
Picture Car Coordinator Dennis McCarthy has basically figured out how to make '68-'70 Chargers from carbon fiber and cheez-whiz at this point, so we say keep e'm coming!
K&F Movie Summary:
First off, this movie is basically a retelling of Point Break. Here's the proof: Cop infiltrates the suspects lair by going undercover and winning his trust and friendship. (Check.) Cop ends up in falling in love with and bedding the bad guy's sister. (Check). Cop starts to see that the bad guy, while he does bad things, has his reasons. (Check.) Cop decides to let the bad guy have one last spiritual escape of surfing…er, drag racing, and then lets him go with apparently no consequences to his future law enforcement career. (Check.)
Front wheel drive hot rods litter this movie, and a '70 Dodge Charger with a totally fake blower becomes the mascot of a film franchise that will go on to rake in billions. They even have launched a live stunt show in the UK.
Finnegan Ranking: 10 Perfect State-Fair Truck-Stop Corndogs.
Kibbe Ranking: 8 Decent Enough Microwave Corndogs.
Legit Movie Info:
Release Date June 22, 2001
Directors: Rob Cohen, Mel City (co-director)
Writers: Ken Li, Gary Scott Thompson (screen story)
Stars: Vin Diesel, Paul Walker, Michelle Rodriguez, Jordana Brewster
========================================
Check out the brand new KF Show Shirt! It's the CNH 320 Edition: https://teechip.com/themusclecarplace
========================================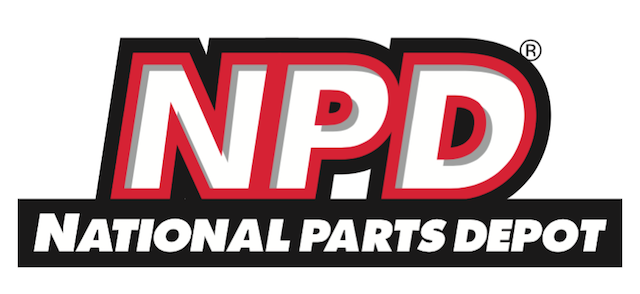 National Parts Depot Presents: Bernie on the News
Also in this episode….the good people at National Parts Depot have to decided 2023 is the year to present the Award Winning Newsman Bernie McPartland in his (self-proclaimed) award winning news segment, Bernie On the News. As most of you know, NPD is the title sponsor of The MuscleCar Place Podcast and has been since 2011. Their immense support of TMCP as a show (and as a company) can't be overshadowed.
And now, the fact that they are presenting Bern in the drivers seat for the world to hear….is somewhat humbling. And by humbling, we mean frightening, terrifying, sickening, etc. Welcome, NPD (and Bern, don't screw this up)!
-Kibbe
========================================
KF Patreon Show:
KF Patreon Peeps, the year 2023 will be an important one for Patreon specifically and if you'd consider jumping up to the $5 level it would sure help. The $10 level will remain and we now have a brand new $20 level as well! All members who join at that level will receive a sticker swag pack in the mail, you'll be IMMEDIATELY entered in the monthly prize grab, and you'll receive a phone call from one (or all) of us to chat up whatever you want for 30 minutes!
Thank you SO MUCH to those of you who have joined in for the extra content that is only for Patreon supporters. To get in on the action and support the show with a minor financial contribution just click the link below to sign up.