Podcast: Play in new window | Download
Subscribe: Google Podcasts | RSS
======================================================
FEATURE INTERVIEW:
Jason Luebcke:
Hang Time Racing – Racing With Sponsorship!

This weeks interview is with Jason Luebke, founder of the Hang Time Racing team and previous graduate of the Sponsorship Fastlane course. Jason has been around cars his whole life and has been through various aspects of the showing and building cars. He even built mini trucks and met his wife Kay when they both showed up to the same events with their trucks (and she beat him).
Kay and Jason attended Camaro Fest in Indianapolis in 2013, drove the track a few times and realized how much fun it was. Not much later a 1LE Camaro was purchased (named "Bama") and Hang Time Racing was born.
The Luebcke's have have only been racing a couple years but are making a name on the tracks and developing great business relationships. Many parts on Bama are via sponsor relationships and prototype or pre-production components. They are released later with advertising or technical assistance from the Luebcke's. Jason is very family oriented and the whole gang is involved in team activities. He says Kay is great at pointing out faster better lines or driving styles, their son is working on his own autocross style, and their daughter is chomping at the bit to go fast in her own pro-touring style pickup.
Sponsorship Fastlane was a course I created that was previously offered by the Muscle Car Place network and Jason took advantage of it at the time. Recently he reached out and thanked me for putting the course together and jump starting his quest for sponsors and the creation of Hang Time Racing. He used components of the course combined with a lot of his wife's marketing expertise and experience to put together sponsorships proposals with a number of different companies. Those proposals led to multiple forms of involvement and it's been a component of their racing team ever since. Sponsorship Fastlane is something I ended in 2015…but let me know if you think Sponsorship Fastlane should be re-released and even updated with social media information.
You can find out more about Hang Time Racing on Facebook.com/hangtimeracing or keep up on the latest news at Facebook.com/luebcke.jktv or on Instagram at Instagram.com/jlouie62
Thanks for the interview Jason and the great use of Sponsorship Fastlane! Go Hang Time Racing!
-Robert Kibbe
======================================================
This interview sponsored by our pals at National Parts Depot –
your premier source for muscle car restoration parts!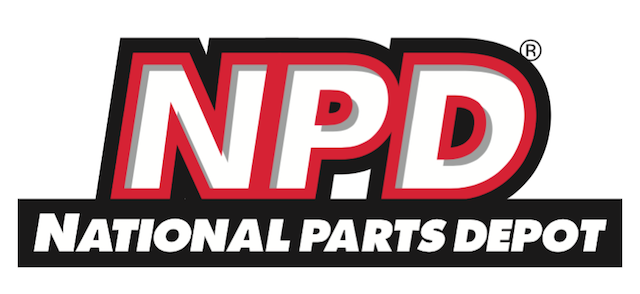 ======================================================
The Pro-Touring.com Update
with Larry Callahan!
Events: Rob got to attend the GoodGuys Heartland Nationals show at the Iowa State fairgrounds over the weekend. He was able to take many family members and friends for rides in the Chevelle and many grins were shared. He shared the results from that event.
'55 Update: Larry has been stymied by a stubborn crankshaft balancer. Of course this is one of those "while it is apart" moments that snowballed into a ton of other modifications including this show stopper. He is thinking the engine may need to come out just to finish the removal of the part. Stay tuned to find out the end of this story.
Big Red Camaro : The BRC took fourth place over the weekend at the Pikes Peak race and it was a long trip to get there with great results. It has been a year since the team visited Pikes peak and the car caught fire. Lots of work went into repairing all of the damage, but the Big Red Camaro is back!
Ultimate Street Car Volunteers Needed: If you can help at an upcoming Ultimate Street Car event contact Larry.c@pro-touring.com It is a great way to get involved even if your car is not running.
As always Autocross and Pro-Touring events are featured at Pro-Touring.com
We're proud to say that this segment is sponsored by the fantastic muscle car and hot rod wiring supply company, Ron Francis Wiring, and we're very appreciative that they are our show sponsor!
Thanks, Ron Francis!
======================================================