Podcast: Play in new window | Download
Subscribe: Google Podcasts | RSS
======================================================
FEATURE INTERVIEW:
Scott Bowers – Ron Francis Wiring
This week, at long last, I caught up with a very busy guy Scott Bowers. Scott is the president of Ron Francis wiring and I wanted to get his story about how they are coping with the COVID-19 pandemic. They are a manufacturer and located on the East Coast, two components of the equation that I was curious about. I was amazed at his candor regarding the situation but not too surprised at the answers.
When COVID-19 hit in March, Ron Francis had been enjoying a great year of sales, much as I've heard from several other aftermarket companies. Philadelphia was one of the places that went into strong lock down and non-essential manufacturing stopped immediately. They could sell products using online outlets, but not assemble or produce them. Of course Scott jumped into action and applied for exemptions to try and keep the business open and alive.
Nearly all  the products Ron Francis sells are assembled by them, and even small things get the special hot rod styling touch or upgraded for better functionality. Scott said that his family and friends came up with some pretty creative ways to keep some products assembled. stocked and moving out the door. Now employees are slowly coming back to work but trying to do it in a safe manner. He pointed out that if anyone in the business contacts COVID even now, they would have to shut down the store completely for weeks and that thought is on his mind constantly. Everyone in the company is pulling their own weight to keep the place safe and open…and they are adjusting their personal lives to suit. It's a remarkable thing.
Every year I interview Scott on the floor of SEMA, which is the biggest event they attend each year. They usually have a very prominent spot at SEMA and hosts very exciting cars in their booth. He attends various shows around the country all year long ….. but this year the shows are closed. This has impacted his schedule and even though SEMA 2020 is planned to open, they do not plan to attend. The normal massive attendance level expectation is unknown and Scott does not feel the return is worth the risk to his business and families health.
You can find out more information about Ron Francis wiring at RonFrancis.com or follow them at Facebook.com/RonFrancisWiring or at Instagram.com/ronfranciswiring. If you place an order with them, make sure to mention you heard about them on The MuscleCar Place as they have sponsored the show since almost day one!
Thanks for the interview Scott!
-Rob Kibbe
======================================================
This interview sponsored by our pals at National Parts Depot –
your premier source for muscle car restoration parts!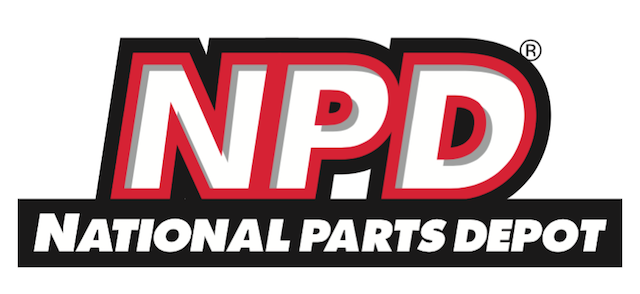 ======================================================
The Pro-Touring.com Update
with Larry Callahan!
55 Chevy Update: Larry's wife's 55 Chevy has a pile of parts that is getting bigger each day. Larry says he in wanting to get on it and start installing but has been too busy to touch it. He covered some of the parts including some from Wilwood, Gear FX and other well known brands. He did cover some brake parts that is allowing him to add C6 brake and bearing parts to the 55 and install anti lock features to the car.
2020 Pro-touring Events: With the the COVID-19 virus restrictions being relaxed slowly, many events are still in question. Some events are in areas that have had the restrictions lifted but the venue is closed for some reason and the whole thing is now in question. Situations are changing on a daily basis and it still pays to check and recheck before loading up and heading out for the weekend.
UPDATE: THE GOODGUYS EVENT IN DES MOINES IS A GO!
UPDATE: THE GOODGUYS EVEN IN COLUMBUS IS CANCELLED.
As always Autocross and Pro-Touring events are featured at Pro-Touring.com
========================================
We're proud to say that this segment is sponsored by the fantastic muscle car and hot rod wiring supply company, Ron Francis Wiring, and we're very appreciative that they are our show sponsor!
Thanks, Ron Francis!
========================================
Presented With Holley!
Holley is the official EFI source for Kibbe and Friends and is the PROUD sponsor of this episode! Their Terminator Stealth system on my General Lee is killing it. There's a BRAND NEW MOPAR EVENT listed on their website that you need to save the date for as well: Sept 18-20 in Bowling Green, KY. Hint – there's a General Lee jump!
========================================
Show News:
Big News! I'm headed to the Bobby Ore Stunt Driver School this weekend! This has been a bucket list item for me for years, dating back far before I even interviewed Bobby (the first time) several years ago. Listen in for details!
========================================
Presented with Big Red Camaro!