Podcast: Play in new window | Download
Subscribe: Google Podcasts | RSS
======================================================
FEATURE INTERVIEWS:
Kate Licitra
Vet Speed Racing LLC
This weeks guest is Kate Licitra, the founder and President of Vet Speed Racing, a 501c3 non profit group that uses Corvettes and racing to help alleviate PTSD for active and former military. She and her husband started this venture together – with a very personal reason for doing so. A while back she and her husband were trying to find a positive outlet to help him in body, mind, and soul. He was now a civilian, disabled, and dealing with Post Traumatic Stress Disorder. After they sold a house they were able to purchase a Corvette as a bonus for a little track day fun and Kate noticed his illness started to ease a little. The release that came with the speed and "racing therapy" really helped and she knew they were on to something that they had to share with other vets!
Every year, twenty two vets die due to symptoms of PTSD. Vet Speed Racing was founded with the idea that if racing and fast cars can help even a fraction of these people then it needed to be available to them. Vet Speed is a very new organization and was founded in 2019. It is still getting off the ground and trying to obtain the resources to provide this service. They have started establishing events for people to come out and see what it is about and also get in touch with veterans that could possibly use the service. They are looking for support in the form of track time and access to cars that could be used.
If you would like to learn more about Vet Speed Racing you can check out the web page at  and you can also follow them on Instagram.com/vetspeedracing or Facebook.com/VetSpeedRacingTeam. Check out the website for upcoming events. Thanks to the generous sponsors that have already jumped on board to start supporting this great mission. You can also contact them at vetspeedracing@gmail.com or call at 615-863-1955.
Thanks for the interview, Kate!
-Rob Kibbe
======================================================
This interview sponsored by our pals at National Parts Depot –
your premier source for muscle car restoration parts!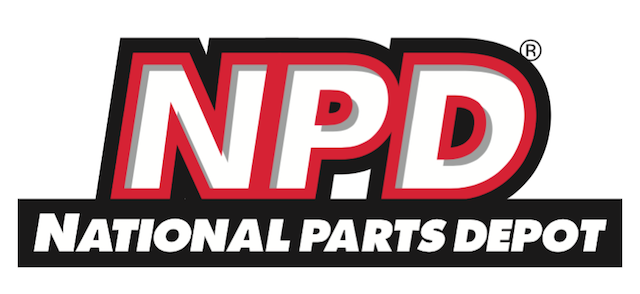 ======================================================
"Ask Rick" with NPD's Rick Schmidt!
Since it's the start of racing season I wanted to Ask Rick about the  impact of NASCAR in todays culture. Rick was very candid about the fact that he no longer goes to even one race a year. Being close to Daytona, he would attend the event with a friend of the family that loved to go (and had amazing seats). The experience was more about hanging out with those people and the actual race left something to be desired. Watching the race on TV is easier to see the whole race, not crowded, and has all of the comforts of home. It's hard to argue with great, convenient coverage!
I also asked Rick about the impact of electric cars on packaging and styling. He relayed a discussion from a lead automotive designer in which the point was made that the electric drive train blows up the limits of design since the shackles of design. They are no longer tied to the gasoline engine and transmission format, and thus the entire shape of the vehicle can now (essentially) be completely different. Since electric motors can be packaged even right in the wheel itself the only limit is the battery pack and that can be built into the frame work or under the floor and opens the package to some wild interpretations. He believes that we may not even recognize cars in the near future as these design limits are removed .
Thanks Rick, thanks for another great interview!
========================================
Welcome Holley!
If there anything better than a Holley under the hood?? As announced – Holley has joined us as the official EFI source for Kibbe and Friends! Stay tuned for updates on the sweet sweet and authentic looking fuel injection that is now on #KibbeLee as WELL as updates on speed parts for your daily driver. Click the image above to hear a full recap of our installation of the Terminator Stealth in Episode 137 of the Kibbe and Friends Show!