Podcast: Play in new window | Download
Subscribe: Google Podcasts | RSS
======================================================
FEATURE INTERVIEWS:
Dave Rea
DB Restorations, LLC
This week is a special guest I met at SEMA but did not get to talk to until he agreed to be on the show. David Rey is well known from the show Graveyard Cars but in 2018 he realized he was not cut out for the world of reality TV. It was only after he quit the show that his wife said he should just start restoring Mopars in his own shop. When he rattles of the list of the cars that are in line for work, it would make most resto shops shudder. Even with all of the jobs, David is a one man show handing the bulk of the work himself!
DB Restorations is named as a multiple tribute. DB could stand for three different things, "Dodge Brothers", "Dodge Boys", or David and Bill (his brother). He remembers as a young child laughing at the Dodge Boys cartoon commercials selling MOPAR products in the 70's.
His sister, a die hard MOPAR lover, even had a  jacket with the words "Dodge Girl" written on it, a license plate with Ms MOPAR on it, and started her own car club dedicated to her favorite brand. David admits that his sister was the biggest influence on his love for MOPAR vehicles and would not be where he is without her influence. His first vehicle was a 1970 Challenger convertible that he purchased from his sister.
Now, David is working on a variety of classic collectible MOPAR cars such as a white and blue 70 Charger, a 68 Dart GT and others. The Charger is going to be at the 2020 Chryslers at Carlisle event that will be celebrating the 50th anniversary of that car. You will also be able to find David at other events signing autographs where his love of the cars will be self evident.
If you would like to learn more about David Rey and DB Customs you can check out his videos at youtube.com/DavidRey or follow the latest news on Facebook.com/dbrestorations.llc.
Thanks for the interview, David!
-Rob Kibbe
======================================================
This interview sponsored by our pals at National Parts Depot –
your premier source for muscle car restoration parts!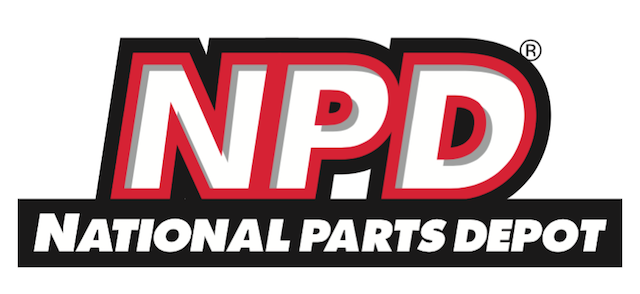 ======================================================
"Ask Rick" with NPD's Rick Schmidt!
This time, in a special Valentines episode, I follow up and ask Rick about his trip to the Mecum auction where they sold the Bullit Mustang for an amazing 3.4 million dollars. In our previous show he answered that he was not planning on bidding on the car and he kept true to his word but he was interviewed by NBCSN regarding the car. Rick said he was amazed at the high price but said he thinks the value was in the event of the Mustangs existence being revealed and that this is all just icing on the cake. The future of the car remains to be seen but rest assured that if Rick had gotten his hands on it, it would have been in store for a well needed restoration.
Thanks Rick, thanks for another great interview!
========================================
Welcome Holley!
As announced – Holley has joined us as the official EFI source for Kibbe and Friends! Stay tuned for updates on the sweet sweet and authentic looking fuel injection that will soon go on #KibbeLee. Click the image above to hear Blane Burnett from Holley!