Podcast: Play in new window | Download
Subscribe: Google Podcasts | RSS
======================================================
FEATURE INTERVIEWS:
Ryan Brutt
The Auto Archaeologist
This week is a returning fan favorite friend of the show, Ryan Brutt.  It is always great talking to Ryan and in this interview he does an even deeper dive into how he finds cars and yet still protect the owners from the endless calls that his pictures would definitely generate.
Ryan has long had a love of cars and a great joy in the hunt of hidden automotive treasures. His quest has led to meeting many people and helping a great majority of them to either start the restoration they have put off for year, or sell it to a worthy buyer who will treat it with respect and love. Traveling the country he regularly gets to see places and things not everyone gets to see. His pictures and videos let the rest of us travel along with him while discovers lost auto history. I think this is why he has gained such popularity and is being featured in many magazines and shows. In fact, Ryan was just putting the finishing touches on his latest article for Hot Rod magazine when they decided to lock the doors and stop paper  publications. The Auto Archaeologist brand is gaining demand and Ryan has no doubt another publication will pick it up.
On his YouTube channel Ryan has videos of his finds and viewers feel like they are are exploring right along with him. This kind of content has garnered him over 25,000 viewers and the attention of eBay Motors. Soon he will be filming a new series for the sales giant will a special project sponsored by eBay.
If you would like to learn more about Ryan "The Auto Archaeologist" and his classic car finding adventures, you can watch at Youtube.com/AutoArchaeology or on Instagram Instagram.com/theautoarcheologist and Facebook Facebook.com/TheAutoArchaeologist, Twitter  Twitter.com/AutoArcheology or on his blog page CarsinBarns.blogspot.com.
I cannot wait to see what you find next Ryan!
-Rob Kibbe
======================================================
This interview sponsored by our pals at National Parts Depot –
your premier source for muscle car restoration parts!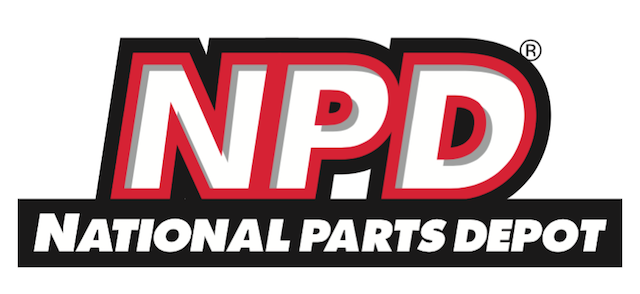 ======================================================
The Pro-Touring.com Update
with Larry Callahan!
Big Red Camaro: This episode of the Pro-Touring Update is a great interview with RJ Gottlieb discussing everything Big Red Camaro related. I previously interviewed RJ five years ago in Episode 253 and I knew we had to do it again. RJ covers rebuilding the car and even previous to that, the evolution from stock vehicle to full tube frame chassis and Nascar parts. We even cover the time it had a massive hood that covered the even bigger engine for the land speed record. He also made a point to say this started out as, and remains to this dad a collaboration with his dad and was a project they could enjoy together. Please enjoy this special Pro-Touring Update. Check out more information on Facebook.com/BigRedCamaro.
As always Autocross and Pro-Touring events are featured at Pro-Touring.com
We're proud to say that this segment is sponsored by the fantastic muscle car and hot rod wiring supply company, Ron Francis Wiring, and we're very appreciative that they are our show sponsor!
Thanks, Ron Francis!
======================================================
Show Sponsor Holley!
As announced – Holley has joined us as the official EFI source for Kibbe and Friends!
Stay tuned for updates on the sweet sweet and authentic looking fuel injection that will soon go on #KibbeLee. Click the image above to hear Blane Burnett from Holley! Also – if you want to feed your BRAIN with some Holley knowledge on carbs and EFI, you can! Holley offers training in both with hands on classes conduced at the National Corvette Museum in Bowling Green, KY. Click here for more details! https://www.holley.com/events/