Podcast: Play in new window | Download
Subscribe: Google Podcasts | RSS
======================================================
FEATURE INTERVIEWS:
Clay Millican
NHRA Top Fuel Drag Racer
This week is a very special show is with NHRA Top Fuel superstar Clay Millican! I caught up with him at SEMA 2019 and had a chance for a good long chat. His story of humble beginning to the top of Top Fuel is truly amazing, and you'll learn a phrase I hope you'll remember forever: "The Want To!" He is even a listener of The Muscle Car Place and Kibbe and Friends shows and his comments proved he has an insiders knowledge of the show!
Clay grew up in humble surroundings in his families grocery store. In fact he spent much of his early career working for grocery stores during the week and then racing on the weekends.
His dad worked hard to make money for the family and Clay learned that every person that walked in the door deserved his respect since selling them products is what puts food on the table. When they got a chance though his dad would take them to any kind of auto racing event he could and Clay was hooked when he saw the drag racers go down the track.
When he got into high school Clay knew he had to have a fast car. Luckily for him, in the early 1980's a wrecked and abandoned '69 Charger was in the grocery store parking lot and nature quickly took it's course. After it was repaired and (obviously) immediately painted up as the General Lee his racing career was ready to begin! Once on the track though he found out the ole GL was not as fast as he wanted and started working hard to make it go even faster. The love of speed and racing was addictive and he is still in love with going fast still today.
If you would like to learn more about Clay and his racing career you can check out his website at ClayMillican.com or follow him on twitter at twitter.com/ClayMillican
Thanks so much for being a listener Clay!
-Rob Kibbe
======================================================
This interview sponsored by our pals at National Parts Depot –
your premier source for muscle car restoration parts!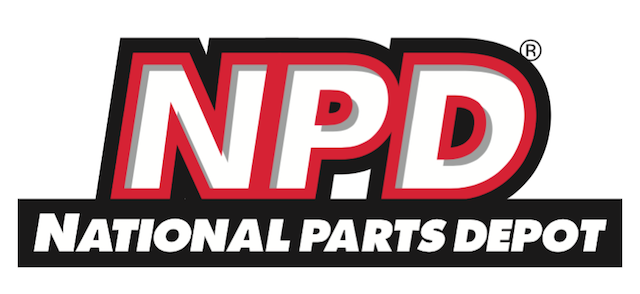 ======================================================
Show Sponsor Holley!
As announced – Holley has joined us as the official EFI source for Kibbe and Friends!
Stay tuned for updates on the sweet sweet and authentic looking fuel injection that will soon go on #KibbeLee. Click the image above to hear Blane Burnett from Holley! Also – if you want to feed your BRAIN with some Holley knowledge on carbs and EFI, you can! Holley offers training in both with hands on classes conduced at the National Corvette Museum in Bowling Green, KY. Click here for more details! https://www.holley.com/events/