Podcast: Play in new window | Download
Subscribe: Google Podcasts | RSS
======================================================
FEATURE INTERVIEWS:
Oscar Pereda
Michelin Sport Tires and Track Connect
This week I cornered Oscar Pereda from Michelin in a (slightly) "off the books" interview at the SEMA Show. While the initial discussion was to be centered around the all new Michelin Track Connect system….I found out that he is the guy behind the coolest and most trend-setting genre changing tire sizes in pro-touring! He literally is the person who decided to have BFG develop a 335-wide 18″ tire…because he thought that is what would look "coolest" on the tail of a '69 Camaro. Front tire sizes followed suit and today we have an enduser suspension, brake, chassis, and speed industry built around it!
Now, with that established, the Track Connect system is a new technological marvel that allows embedded sensors in tires to use manufacture algorithms specific to the car they are driving that allows the driver to tailor the tire pressures to best suit they're driving style. Thats a mouthful, right?
Oscar explains best in the interview of course, but with all of this new found speed and cornering, drivers are of course asking how to get the most out of their tires. The number one question he receives people wanting to know what tire pressures they should be running for optimum handling. Michelin now offers a way to have a tire engineer in your pocket to help you  figure out the best settings. They have designed high performance tires with a pocket to hold internal tire sensors that read the conditions in the tire and report back to an app of what the owner should do to optimize performance. Every track can have the best performance based on inputs to the sensor direct from the tire itself. The app is specific for very high end sports cars right now but by mid 2020 they plan to release many more vehicles including  pro-touring applications (69 Camaro?).
If you would like to learn more about Michelin Track Connect or other Tire related products, you can check out the website at Michelin.com.
Thanks for the interview, Oscar. See you at the track!
-Rob Kibbe
======================================================
This interview sponsored by our pals at National Parts Depot –
your premier source for muscle car restoration parts!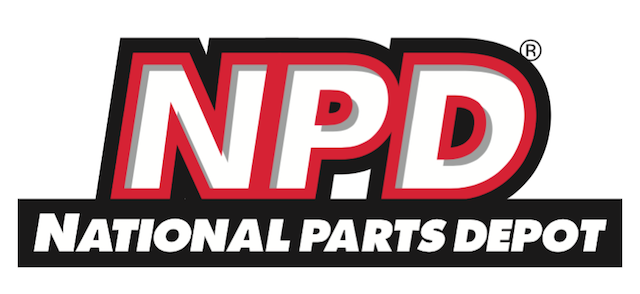 ======================================================
"Ask Rick" with NPD's Rick Schmidt!
As we usher in the New Year I decided to Ask Rick about the future of restoration parts sales and we he plans for NPD in 2020. Rick never pulls punches and said that he wishes for another year of solid growth. He is making sure he has his business plans in place and is working towards the future. Many of his competitors have fallen by the way side due to either retirement and just letting the business close, or maybe bad future planning and not implementing internet processes and advertising. NPD is there to take up the slack and he gladly welcomes new customers.
As this show airs, the 2020 Kissimmee Mecum auction will be underway and the Steve McQueen driven Bullitt Mustang will be crossing the block at the show. Many people believe this is the single most recognizable Mustang ever built and should pull some very high dollars in the sale. I asked Rick if he was going to be there and he is, but he says his wallet is staying in his pocket on this one.
Thanks Rick, thanks for another great interview!
========================================
Welcome Holley!
As announced – Holley has joined us as the official EFI source for Kibbe and Friends! Stay tuned for updates on the sweet sweet and authentic looking fuel injection that will soon go on #KibbeLee. Click the image above to hear Blane Burnett from Holley!