Podcast: Play in new window | Download
Subscribe: Google Podcasts | RSS
======================================================
FEATURE INTERVIEW:
Blane Burnett
Holley's House of Speed – Fuel Injection, Carbs, Ignition, Exhaust, and Super Coolness!
This weeks show is with Blane Burnett, the Advertising and P.R. Supervisor at Holley Performance. Blane is a previous guest from our 2016 SEMA Show Special and appeared in episode 305. He has been very active at Holley Performance products and I wanted to get the history of the company and where it is going. Blane has loved cars since a very young age and was influenced by his dads magazine choices (Road and Track, and Kit Car). When he became a teen he worked on and modified his own vehicles. In college he began in engineering, switched to marketing, and fed both into what would eventually lead him to working at the coolest speed shop in his hometown: Holley.
Holley is the OFFICIAL air and fuel delivery system of The MuscleCar Place and has been expanding their product offerings well past just carburetors. The history behind those products can fill a history book that any gear head would recognize. Back in the late 1800, The Holley Brothers started a company to produce a small single cylinder motorcar and started selling the vehicle in 1902. They decided that the market was quickly getting crowded and focused on making parts, namely carburetors, for other peoples cars. The car they produced gained them some interest from Ford Motor Company and they became one of the biggest suppliers for carbs for the Model T. They are still selling products to Ford today even after more than a century of production.
During the war years Holley was called on to  create and produce products that drove planes, trucks, and boats. Holley innovations allowed military vehicles to be reliable and cost effective helping to protect our troops. After the war excess military products started showing up in strange places like the salt flats and in hot rods. Other companies like Earls Performance Plumbing also borrowed technology from old military vehicles for race parts and started a lasting industry. Earl's is now a part of the Holley Performance group of companies.
Holley has been expanding and growing and is now so much more than just a carburetor company. Blane pointed out that the website now hosts a new products "waterfall" where the updates cascade down the new and hot products page. They offer robust and coordinated groups of products aimed at various manufacturers most popular offering like LS engines and Coyote motors. You will find cutting edge electronics, engine swap parts, cooling products, those great Holley tool box stickers, plus a whole lot more.
If you would like to know more, you can visit Holley.com or you can watch them on YouTube.com/HolleyPerformance.
Thanks Blane for the interview and the support of the show.
-Rob Kibbe
======================================================
This interview sponsored by our pals at National Parts Depot –
your premier source for muscle car restoration parts!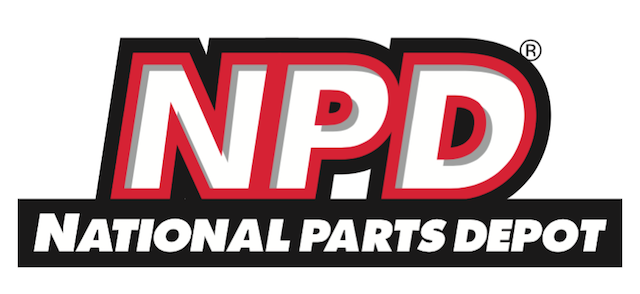 ======================================================
If you would like to know more about WyoTech you can check out the web page at WyoTech.edu or see the latest happenings on Facebook.com/WyoTech.
Wyotech has joined The MuscleCar Place as a supporting sponsor and we couldn't be happier about it! I firmly believe that the automotive trades especially have a very bright future.
======================================================
Big news! Aluma Trailers has joined the TMCP Network. They are a premier manufacturer of (you guessed it) aluminum trailers, but also have trailers for every need you can think of. Snowmobiles? Yes! Riding mowers? Yes! We'll have them on soon for a feature interview – after a FACTORY tour!