Podcast: Play in new window | Download
Subscribe: Google Podcasts | RSS
======================================================
FEATURE INTERVIEW:
Kevin Hellman
Dodge Challenger Brand Manager
This weeks show is with returning guest Kevin Hellman, the FCA Brand Manager for the Dodge Challenger. It's an impressive role and is pivotal to keeping the "fun" muscle cars from Dodge close to the hearts of people such as us – the enthusiasts – even in an era where it seems cars like these would be difficult to continue. Just the opposite is happening – sales are UP! I wanted to learn more about Kevin's role as a Brand Manager specifically as well as to chat about keeping the classic muscle style cars alive in new car packages.
Kevin grew up playing with almost anything with an engine just outside of St Louis, MO. He holds a Bachelors degree in engineering as well as an MBA and shared that the combination of a technical education and his MBA allow him to function in a heavy business role within a technical setting – which in this case is a car company. Prior to his position with FCA he was a brand manager for Mercury Marine. Kevin mentioned that the brand manager position is like being at the center of a wheel where all of the aspects of a brand radiate out and the manager is facilitating the connections making sure everyone communicates. Obviously, staying in touch with the consumer is the most key component! The widebody and unique editions of Challenger and Charger are both obvious results of those efforts.
Classic cars have always been an extension of ones personality and the current line of muscle cars is no different. Kevin noticed that many people make their Twitter handles or email addresses a description of their car and think that owners love and identify with their vehicles on a basic level. Dodge is working hard to keep the personal choices coming with eye catching colors like GoMango or Plum Crazy and performance options like the Hellcat and wide body packages.
If you would like to know more, you can find images at Instagram.com/dodgeofficial and at Dodge Garage .
Thanks for the interview Kevin! Keep making Orange Dodges! (If you would like to hear more from Kevin at the Roadkill Nights event tune in to Episode 403!)
-Rob Kibbe
======================================================
This interview sponsored by our pals at National Parts Depot –
your premier source for muscle car restoration parts!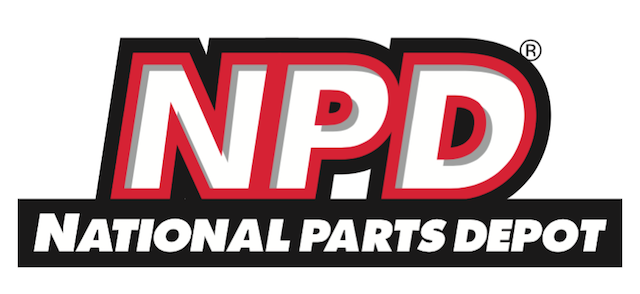 ======================================================
"Ask Rick" with NPD's Rick Schmidt!
On this October edition of "Ask Rick" we discussed the annual pilgrimage to Hershey PA, home of delicious chocolate…..and the Carlisle, PA car shows! He is taking another car to the AACA event to be judged. This years car will actually stay there as part of a display in the museum which (this year) is all about the psychedelic 70's. He chose a 1971 Thunderbird Brougham in Mustard Yellow to take as it highlighted the choices you could make in that time  period. There is nothing produced today that comes close to the statement this car makes. He said it drives very well and handles traffic great.
I asked Rick about his normal ride to work vehicle, and he said it is his responsibility to "exercise" the vehicles in the NPD collection. He finds he gets very itchy when he finds himself driving the same car for over a week.
Thanks Rick, thanks for another great interview!
========================================
Welcome Aluma Trailers!
This just in! Aluma Trailers has come aboard the TMCP network!! Are they crazy – or crazy like a fox? (Answer – they are not crazy.) Stay tuned for more details on this IOWA company that makes the worlds best aluminum trailer options for enthusiasts!
========================================
If you would like to know more about WyoTech you can check out the web page at WyoTech.edu or see the latest happenings on Facebook.com/WyoTech.
Wyotech has joined The MuscleCar Place as a supporting sponsor and we couldn't be happier about it! I firmly believe that the automotive trades especially have a very bright future.