Podcast: Play in new window | Download
Subscribe: Google Podcasts | RSS
======================================================
FEATURE INTERVIEW:
Engineer Dan Cheveralls :
Using 3D Printing Technology to Create Unique and "One-Off" Parts
This weeks show is with Dan Cheveralls, an engineer at a tools company and a fellow Dukes of Hazzard fan. His experience as a product development engineer brought him into the fold of using 3D printing for the development and evaluation of new products, and he has successfully integrated this into his personal life by creating "one-off" parts for his own restoration projects. Since the viability of 3D printing has been a common question as of late I asked him on the show to share the process!
Dan grew up in Boston Mass and admits his family was not into racing or cars. He says he is a "second generation" Dukes of Hazzard fan as he grew up watching the re-runs on TNN and fell in love with the General Lee. He also fell in love the idea of the Duke boys on the "NASCAR circuit" and it eventually formed his career in cars and racing. The show changed his life and he became an engineer working on a NASCAR race team and living in Charlotte NC. These experiences gave him the fast design and manufacturing skills to build accurate pieces for his side project, a 1969 Charger General Lee clone. He is a stickler for details and is using 3D printing to build replica parts that look and work better.
Additive manufacturing (3D printing) has been a buzz word for a while now and every day there is either a new material to print with, a new way to print, or a new way to use the process and Dan has figured out how to use it to make accurate parts. He created an accurate antenna mount for his Genera Lee clone that not only looks correct, but it protects your paint by utilizing magnets instead of the old "trunk lip" mount style that would ruin paint. He pointed out that many older parts can be given a new life with 3D printing also, by printing just the section you need and plastic weld or glue it in to repair the part. In some cases parts like grilles can be very expensive and using this technique can let you use you old parts again.
If you would like to know more Dan and the parts he is creating you can find him at Instagram dchev01 or email him at 320Engineering@gmail.com.
Thanks for the inspiration to think outside of the box Dan!
-Rob Kibbe
======================================================
This interview sponsored by our pals at National Parts Depot –
your premier source for muscle car restoration parts!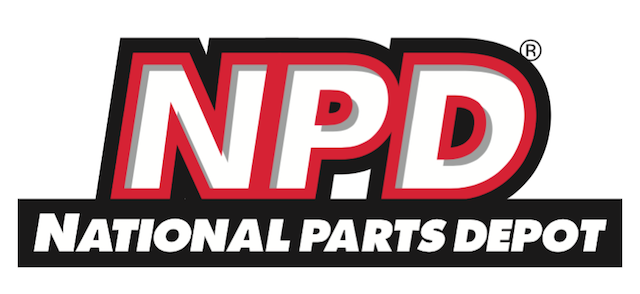 ======================================================
"Ask Rick" with NPD's Rick Schmidt!
On this edition of Ask Rick we dug into the opposite side of the 3D "one off" discussion and jumped full bore into the process, timeline, and (frankly) large expense of mass market restoration part manufacturing! I wanted to know about some of the intricacies surrounding the creation and sourcing of a new part.
As you have come to expect, Rick was very candid about the fact that some parts make him very anxious during the first few weeks of a new part release. There is a lot of money spent up front, even before a single part is produced. Designs have to be created for every detail, and molds produced and at every step there is a potential for errors that may be unrecoverable after a certain point. The process can take several months to a year (or more) depending upon the product. He said he is very nervous those first weeks of a new parts life, waiting to see what the customers will say about the product.
Thanks Rick, thanks for another great interview!