Podcast: Play in new window | Download
Subscribe: Google Podcasts | RSS
======================================================
FEATURE INTERVIEW:
Cody :
CodyCrafted to the Rescue
This weeks show is with Cody Young, owner and operator of Cody Crafted, a hot rod and speed shop in the Dallas Fort-Worth area. He will soon be helping with the installation of the fuel injection system on my General Lee with Warren Customs (dubbed "Kibbe Lee"), which is the final piece of the puzzle to creating my car (for now, at least). With that established….the bigger story here may just be the creation of Cody's business itself. Cody is a degreed architect it turns out (no kidding!), but like a lot of us his background, desires, and education combined have taken him down a path not often traveled.
Cody grew up with a passion for cars and speed, which led him into racing and building race cars. Working on race cars for specific teams led him to getting to know other people on other race teams, and then soon enough he became a bit of a hired gun – flying in to tracks and event to work on different race teams every weekend!After years of living life in the fast lane it was time to settle down and pick a reliable job to support his family. Cody started working in a dealership and after a few years there, he realized that the Saturday hours were causing him to miss his boys growing up. His realization that life was slipping through his fingers, he knew it was time to start his own business so he could call the shots. After working in a fab shop, to learn how to do the work, he started Cody Crafted and is able to spend time with family while still building vehicles that fire his passion.
This leads us back to the fuel injection discussion for my car. Cody, being the consummate listener, noticed that while I really wanted to do the install myself…. I had a lot going on in life and business and that realistically doing the installation myself was going to take more time than I would want (read I'd get it done by Christmas). PLUS, he's done similar installations and has access to a world renowned tuning shop near him to finish the system off perfectly! We chatted on the phone and put together a path forward to get it done. Listen in to his tips and tricks of the process! You can also review TMCP Episode 359 where I talked to Jeff Teel from Holley regarding the Terminator Stealth fuel injection system. This system looks like the old school Holley carb just like what was used on the General Lee back in the days when it was a TV star car. This was actually the first component I ever wanted to install on my General Lee, before I even had a General Lee in fact) because I saw it first at SEMA 2016!
If you would like to know more about Cody and what CodyCrafted can do for you, check out his page at CodyCrafted.com or on Instagram.com/codycrafted. You can keep up with the latest happenings on Facebook.com/CodyCrafted.
Thanks for the offer to help, Cody! See you soon!
-Rob Kibbe
======================================================
This interview sponsored by our pals at National Parts Depot –
your premier source for muscle car restoration parts!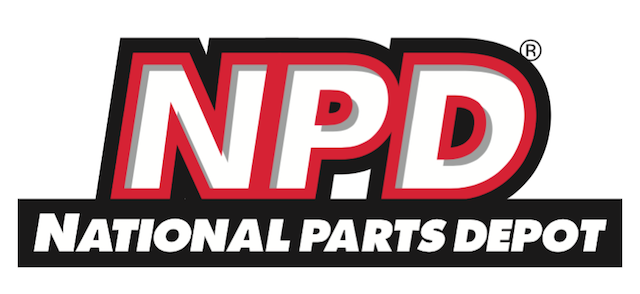 ======================================================