Podcast: Play in new window | Download
Subscribe: Google Podcasts | RSS
======================================================
FEATURE INTERVIEW:
Joe Opperman:
Iola Wisconsin Car Show
This week our guest was Joe Opperman, Director Public Relations and Marketing at the Iola Car Show and Swap Meet in Iola Wisconsin. This may be the greatest "little" car show ever for people that like cars, parts swap meets, car corrals (ie cars for sale), food, music, camping, and fun. It reminds me very much of another Wisconsin event: the EAA Airshow in Oshkosh, WI.
Iola is a small (and I mean very small) mid-western town that once a year transforms into a massive car show that hosts around 120,000 people and is considered one of the best in world. Joe mentioned he has worked with the show for around 29 years, and he is only 33 years old! If you live in Iola you will either be working for the show or have left town for that week. It is a full community effort to put on the event.
Jo Coddington (episode 393) introduced me to Joe Opperman and attends the show every year. She is very vocal about the show and spreads the word. There are many other notables coming this year including Catherine Bach, Gene Winfield, Linda Vaughn, Courtney Hansen, Dave Kindig and others. Joe is also pleased to present Greg's Speed shop. This is a local business that is making a national name for itself and will be demonstrating at the car show.
Vintage camping is also featured at the Iola Car Show and is a growing segment of the hobby!.What better way to enjoy old cars than to sleep in a vintage trailer!
This years theme is Car Clubs and has invited groups for all different vehicles and should be a very intriguing mix of new and old, rare and familiar cars.
You can can find more information about the show on the webpage IolaOldCarShow.com or get the latest updates on Facebook.com/iolacarshow. There is a phone app too, that will help get around the event or find out and that you can search for that on the App Store or Google Play.
Thanks, Joe, see you at the show!
-Rob Kibbe
======================================================
This interview sponsored by our pals at National Parts Depot –
your premier source for muscle car restoration parts!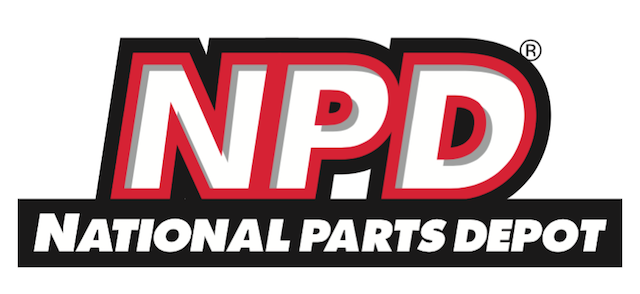 ======================================================
The Pro-Touring.com Update
with Larry Callahan!
Holley LS Fest Bowling Green 2019: The Holley LS Fest Bowling Green registration is now open. Check out Facebook.com/lsfest for the latest updates.
Bel Air Update: Larry is now pulling the inline six and dropping in the old MotiV8r engine. In order to utilize an automatic and make it easier for people to just enjoy the car, he has made this change to well laid plans.
Big Red 2: The Big Red Camaro is still setting records and just beat it's own record at the ECTA Arkansas Mile coming in at 246 mph. The engine that was installed as the main competition engine for this even had issues so this new record was set using the backup engine.
As always Autocross and Pro-Touring events are featured at Pro-Touring.com
We're proud to say that this segment is sponsored by the fantastic muscle car and hot rod wiring supply company, Ron Francis Wiring, and we're very appreciative that they are our show sponsor!
Thanks, Ron Francis!