Podcast: Play in new window | Download
Subscribe: Google Podcasts | RSS
======================================================
FEATURE INTERVIEW:
Zip Simons
Street Metal Concepts
I'm proud to welcome back to the show my dear friend Zip Simons, co-owner of Street Metal Concepts in Orlando Florida. Zip and his best friend Don Endonino launched their business in the summer of 2013 and their very first "big job" was to put the paint and finishing touches on my Chevelle where the and helped us make an impossible trip to the SEMA show possible! I've tried to have the guys on the show over the years to give up dates on their business experience with SMC but it's been over three years since their last appearance on Episode 275! Time to get caught up.
Both Zip and Don came to the table with much experience in building cars. They also came in eyes wide open about the looooooong runway required for a high end build shop to make it off of the ground. 5 years later though, they're continuing to add projects to the build list and employees to the shop floor by making great cars and loving on customers.
As you'll hear, one major attribute Zip puts emphasis on is record keeping. Every "valuable" hour is documented with what work was done and what decisions were made. This information is then provided back to the customer so they are comfortable with what is being done to their treasured vehicle. Zip emphasized that a lot of time is spent on project planning and documentation but in the long run it is all worth it. They also provide photo documentation on an ongoing basis and many customers look forward to the pictures of how the process is going. It keeps them involved and interested instead of becoming a "drop it off and forget it" relationship. Zip wants them to understand what is going on and what is involved.
Creating a custom vehicle is an emotional roller coaster and the guys want the customers to know this right up front. Street Metal Concepts often get unfinished projects from other shops for a variety of reasons, but the two most common are: qualify of work, and clarity of information on money being spent (i.e. a relationship). Zip is well aware that the cars they build really don't make much logical sense – and customers will spend more on creating their dream car than it may be immediately worth in the end. His advice…get over that – but know that the customer is always in the drivers seat. Cool cars are what you make them!
The results of all of this effort speaks for itself. Customers continue to seek out Street Metal Concepts for their dream car work, and SMC continues to deliver cars with a personal touch. I can attest to the quality as well; over 5 years later my Chevelle STILL has rock star paint and panel fitment!
You can find out more about Street Metal Concepts on the internet StreetMetalConcepts.com or on Facebook.com/streetmetalconcepts and Instagram.com/streetmetalconcepts
Thanks, Zip!
-Rob Kibbe
======================================================
This interview sponsored by our pals at National Parts Depot –
your premier source for muscle car restoration parts!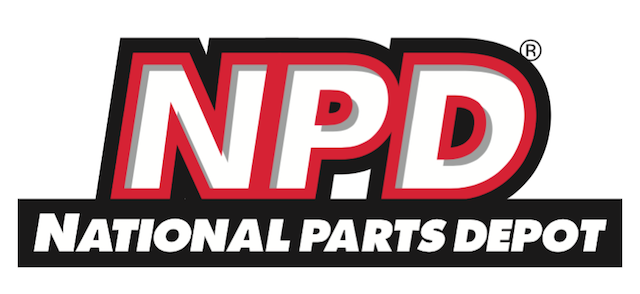 ======================================================
The Pro-Touring.com Update
with Larry Callahan!
Pro-Touring 19th Anniversary: On March 10th 2019, Pro-Touring.com turned 19 years old! Larry says the web site has evolved but the forums are the number one place for historical data. Even Larry's very first post welcoming people to Pro-Touring.com is still on there. Many features have been added or removed but the forum has always been there, and still is a great place to meet people.
Pro-Touring Autocross Event Coverage: Larry and I discussed one of the first events of the year, NMCA Auto-X West. This course is big and the times reflected some long, around a minute, drive times  for an auto cross event. This is for bringing out your large size cars and let er rip! Larry pointed out that quite often the reverse the track on the second day to give a different driving experience each day. Where else could you see a Lambo on the course and get out run by a Vega with an LTG engine.
As always Autocross and Pro-Touring events are featured at Pro-Touring.com
We're proud to say that this segment is sponsored by the fantastic muscle car and hot rod wiring supply company, Ron Francis Wiring, and we're very appreciative that they are our show sponsor!
Thanks, Ron Francis!