Podcast: Play in new window | Download
Subscribe: Google Podcasts | RSS
======================================================
FEATURE INTERVIEW:
Mike Gehri
Beer Money Games – Demolition Derby 2
Happy 2019! This episode marks the very first of another new year, so this month we'll talk about goals for the year as well as to take an inspiring look at people enjoying the hobby or business of the world of muscle cars in new and unique ways. This particular installment featured Mike Gehri who is enjoying both the business and hobby side of our world, but not in a way we've seen before.
Mike is the graphic artist and game developer behind the software company Beer Money Games, the business behind the wildly successful game Demolition Derby 2. Mike is a listener to the show and asked if I might like to be an AI character in the game itself….which marked a first for me! Of course I said YES but was also intrigued and wanted to know more about what it takes to make an automobile based game. Mike is a car guy at heart and loves to amateur race as a hobby so he creates virtual game art based on his real life passion.
As a kid Mike loved video games and he found he was good at tinkering with them and making add on's of things like game levels and race tracks for popular titles. Back then, getting data from one place to another was not as easy and very slow. Mike would create his mods and then take a disc to his friends house, install the update, and then go back home to dial in and play remotely with that friend. This led to a full protfolio of his work that he then submitted to a few software companies. They took note and he has spent a career working for some of the most notable gaming companies in the world! As you'll hear in the interview that also dovetailed into allowing Mike to explore the world of racing, with a personal and professional twist.
Beer Money Games was born out of Mike's desire to return home with his wife and family to Wisconsin. He and his business partner work remotely on the business with each of them handling different component so the development of games. Mike admits he is good at creating art and images in video games and admits other people are better at the coding aspects. And for a full 21st century twist, Mike told me he has never met his partner in person and all of their communications are online (his partner is in Germany!). The arrangement has worked for many years and Mike is happy with the results. It is a business and they need to make money, so the games have ads that reward the player with new levels or features for watching the ads instead of just to continue playing.
You can check out the Circuit Racing Series line of games at BeerMoneyGames.com and you can see Mikes other 3D car modeling page at 3dautosports.com. If you would like to check out Mike and friends Champ car racing team, you can see updates on Facebook.com/BromanceRacing.
-Rob Kibbe
======================================================
This interview sponsored by our pals at National Parts Depot –
your premier source for muscle car restoration parts!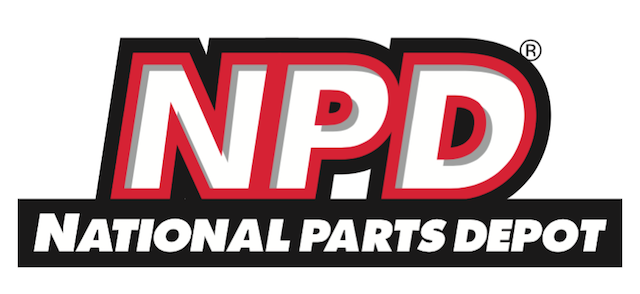 ======================================================
"Ask Rick" with NPD's Rick Schmidt!
In this the first show of 2019, I'm happy to announce that NPD has signed on as the full 2019 title sponsor again! This marks our 9th year doing so!As such, since a number of you are also business owners I decided to ask Rick how NPD chooses what to invest in – or shy away from – when it comes to the advertising, marketing, and branding of NPD. I think you'll find that Rick's answer is spot on – and that he wants NPD to be marketing to people who are actively SEARCHING for automotive parts and content. There are several nuggets to to pull from that I think you'll really enjoy. We ALSO discussed Rick's approach to goal setting – which I think you'll also find unique.
You'll also enjoy a full segment of an eBay car "stud or dud" review where I hit Rick with three eBay finds – sight unseen – and get his take on whether it's a good opportunity…or a fantastic money sink hole.
Thanks Rick, 2019 is going to be great!