Podcast: Play in new window | Download
Subscribe: Google Podcasts | RSS
======================================================
FEATURE INTERVIEW:
SEMA Show 2018
Trucks, Seats, And Muscle Cars
This weeks installment is the first of multiple LIVE from the show floor episodes from SEMA 2018. I was able to catch up once again with old friends of the show, see some amazing cars, and hear about some great products. This first installment is Bernie's interviews with the Ring Brothers, and Martin Klein of Recaro. I also caught up with Jeff Allison of Allison Customs and Jeremy McLleand in the Ron Francis Wiring booth.
Interview #1 : The first interview from SEMA is Martin Klein, President of the automotive and commercial vehicle segment of Recaro seating. Bernie asked Martin about how Recaro came to be and learned some interesting history. The company was started as a saddle maker and coach builder for the horse and buggy market and focused on luxury sales. Even in the early days the company was a leader in design and held many patents on coach body features we still use today. Wilhelm Reutter's company grew as motorized vehicles became popular and built bodies for the likes of BMW, Mercedes and Opel.
Martin also taught Bernie that Recaro built the first Porsche bodies – including the prototype 901 which became the 911! Porsche grew big enough to start building bodies in house by 1954 and Recaro then focused on providing high end ergonomic seats. He pointed out that a comfortable supportive seat is crucial to connecting the driver to the vehicle and providing feedback. A good seat can tell a driver the angle the vehicle is taking around a corner and even if it is about to roll over in high speed situations. Recaro offers seats for any situation including trucking. He said that truck seats are not just the same seat and are designed differently for the higher vehicles. The fantastic Recaro Specialist S seats are still one of the highlights of Rob's '64 Chevelle interior.
You can learn more about Recaro at Recaro-Automotive.com.
Interview #2 : Mike and Jim Ring, the Ring Brothers, were at SEMA once again, and this year with only one new vehicle, a beautiful K5 Blazer. There were a few other Ring Brothers vehicles around but this was the only fresh reveal. Bernie looked for the details on the truck and in typical style, just about every panel was changed. The truck retained it's essence though and is easily identifiable as the classic off road Chevy truck.
Many of the features you have to look deep to notice and they admitted that some of the sheet metal had been moved around even though most people will not even notice unless they stop and compare to another truck. The owner got to see the final truck at the show and was in the booth answering questions. You could tell he was very proud of his new Blazer and was excited to drive it. Mike said that this Blazer may just force them to make a vehicle for themselves, a vehicle that makes people stand on a Ferrari just to look at it. You can learn more about the Ring Brothers or even buy some parts for your vehicle at RingBrothers.com.
Interview #3 : I caught up with Jeff Allison at the Ron Francis wiring booth, and Jeremy McLelland, the owner of the newly finished Allison Customs, 1966 Chevelle. This was the reveal that was five years in the making. Jeremy found Jeff from listening to The Muscle Car Place and thought that this was the time to finally fulfill his childhood dream of owning an amazing muscle car.
The Chevelle features many features Art Morrison Chassis, Wilwood brakes, Ridetech suspension,  Accuair controls and compressors, Boze Wheels, and much more. Jeff and I agreed that that if we did my car again it would get a chassis also. He could not believe how stiff the new frame is under Jeremy's Chevelle and believes that is the way to go on future builds.
You can learn more about Jeff and Allison Customs at AllisonCustomsOnline.com or you can follow the build at Project Car TV. Thanks also to Scott Bowers and Ron Francis Wiring for hosting this beautiful car at SEMA 2018. You can find out about their wiring products at RonFrancis.com.
Stay Tuned, even MORE SEMA fun to come!
-Rob Kibbe
======================================================
This interview sponsored by our pals at National Parts Depot –
your premier source for muscle car restoration parts!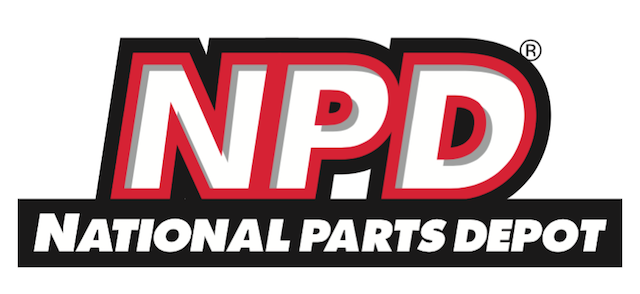 ======================================================