Podcast: Play in new window | Download
Subscribe: Google Podcasts | RSS
======================================================
FEATURE INTERVIEW:
Jacob Davis
Driving the Cannonball Run, in the Green Hornét!
This weeks interview is with friend of the show Jacob Davis. You should remember him from previous episodes #311 and #334 where he detailed his journey to obtaining his dream job at Hot Rod Magazine! Since that time Jacob has quickly made a name for himself and is enjoying the rewards of his efforts. As a result of this he now runs into many people in his travels, some of whom offer him interesting and unique propositions. The story that follows is the result of one of these conversations. Please note the word "allegedly" is used (a lot) in this show.
Recently Jacob was approached by a New Zeeland man, Ben Charlie Safari Wilson, who recognized him (and the Hornét). This man asked him to join him in a race across the States that may or may not be of a questionable nature. Jacob blew it off at first but changed his mind when the pieces started falling into place to actually make this happen. He contacted Charlie Safari and started making plans to join the 2018 running of the C2C Express. Jacob did some research and learned that in a previous year, Ed Bolian, the founder of VinWiki, had set a speed record in 2013 of just 28 hours and 50 minutes. He decided to actually try to beat that record on his first time out.
The original "Cannonball Baker Sea-to-Shining-Sea Memorial Trophy Dash" was started as a protest to the stringent speed limits back in the 1970's by Brock Yates, the famous editor of Car and Driver magazine. Brock's sea to sea creation was the inspiration of the Burt Reynolds movie The Cannonball Run which is also the predecessor of the C2C Express cross country challenge. The cars in the current iteration needed to be purchased for less than $3000 and built before 1983. Jacob believes this age stipulation was to keep the cars slower and more in line with the correct time period.
Jacob's adventures are going to be released in a Hot Rod magazine article and should be available at HotRod.com at this time. You can check out more pictures @jacobrossdavis  or at /TheGreenHornét and keep up with Jacob in his adventures.
Thanks again Jacob!
-Rob Kibbe
======================================================
This interview sponsored by our pals at National Parts Depot –
your premier source for muscle car restoration parts!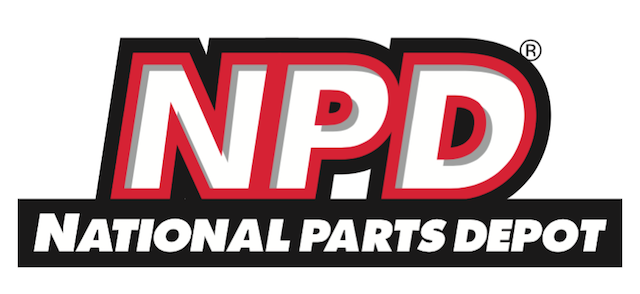 ======================================================
"Ask Rick" with NPD's Rick Schmidt!
Tg
For our November segment with Rick we received the update on his Pontiac's judging results from the AACA meet in Pennsylvania. He said it did great and it earned first place in the Jr class. The car now moves on to the senior class evaluation at the next meet which will be hosted by NPD in Ocala Florida in February. You can find out more about that meet at the web page 2019AACAWinterMeet.org/.
I also asked Rick about the idea of pulling out a barn find or field found "survivor" car like those found in popular YouTube videos and simply driveable. Most of these still have the rust holes intact and have been repaird just enough to become drivable again. As always, Rick's take was that of the side of the car itself and his desire to see the car proud, not neglected.
One more listener question was about the thickness and quality of steel in new restoration parts. The reality is that the steel used in the old cars is no longer available in the current market, and the law of diminishing returns dictates that a super high quality replacement panel is going to come with a super high price that people will not pay for today. As such, most restoration panels are of fully adequate quality at a great price without spending unreasonable amounts of cash to get a slightly better product.
Rick also dropped a little bit of insider gold when it comes to finding original OEM parts by part number! Check out:  https://www.partsvoice.com/, https://www.rearcounter.com/ and http://www.greensalescompany.com/
Thanks once again Rick!