Podcast: Play in new window | Download
Subscribe: Google Podcasts | RSS
======================================================
FEATURE INTERVIEW:
Dave Kass
QA1 Suspension Systems
In this episode of TMCP our feature guest is Dave Kass from QA1 Performance. QA1 has been a staple of suspension specific products forever, in both the race car and street car world. Their line of MOPAR specific products was intriguing to me due to my desire to help my General Lee be a little more like the car car the Duke Boys wished they'd have had, but I always wanted to dig into the entire QA1 lineup. Dave is not only the QA1 expert on this arena, but he's a true car guy even owns a daily driver C-10 pickup that is also used in development for new systems.
First off, I asked Dave about Charger upgrades and recommendations to keep the General period correct but handle the best it can. While I'd love to throw the catalog at it, my desire to build a TV era specific car was also a major factor. Dave understood the goals immediately and we came up with an appropriate package right away of their upper control arms and shock package, both of which will make huge improvements in the handling overall…and be fairly invisible as well (i.e. the purists will never know)! We'll install them together at the QA1 facility in June and then head over to the famous Mopars in the Park car show!
QA1's "geometry corrected" upper control arms update the OEM configuration significantly which help to remove the famous "MOPAR wandering" feel. No cutting is required to install them and they replace the factory arms directly. If you're going for something bigger and better, QA1 offers a full front end package that replaces the entire K-frame, lower control arms, front sway bar, etc., all if which are bolt-on components and fairly straightforward. Their goals for any package are to create very noticeable seat of the pants driving difference that is an easy weekend change without affecting the looks of the car!
On the Ford front, QA1 offers many Fox body options including carbon fiber prop shafts. Dave mentioned that QA1 has invested heavily in the ability produce high quality carbon fiber with drive line specific resins. These products are very strong and built accurately for each application they are designed for. Dave said that QA1's ability to make custom carbon fiber products, compared to just buying carbon fiber tube and applying end caps, make the angles highly accurate and fit better.
Of course I asked about the General Motors offerings and QA1 has a full line that adds maximum modern adjustability to classic GM vehicles. Most products are made right in house which lets them maintain high quality and quick reaction to issues in the field. He also told me about the new line of C-10 driveline products that were actually developed on Dave's personal C-10 truck. He said he is amazed at how nice the truck rides and how great it handles after the new suspension was installed. The truck now handles more like a race car and does things a truck should not be able to do.
Best of all, ALL of their products are made in the USA, right up the road from me in Lakeville, Minnesota. You can see more about QA1 on the internet at QA1.net or at any popular high performance parts supplier.
Thanks, Dave!
-Rob Kibbe
======================================================
This interview sponsored by our pals at National Parts Depot –
your premier source for muscle car restoration parts!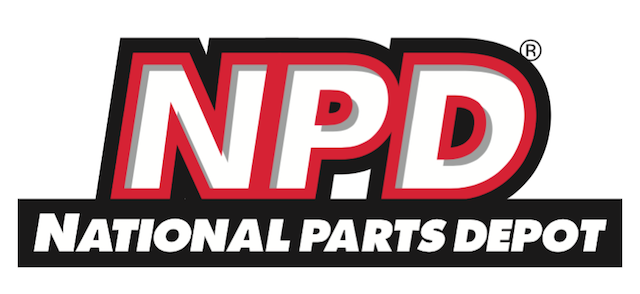 ======================================================