Podcast: Play in new window | Download
Subscribe: Google Podcasts | RSS
======================================================
FEATURE INTERVIEW:
Jimi Day:
The all new OPTIMA DriveAutoX Series
This weeks interview is with Jimi Day, President and CEO of FM3 Marketing, Race Director for the Ultimate Street Car Association, and my co-host of the OPTIMA Search for the Ultimate Street Car Series podcast. In this episode however I asked him on to get to the bottom of the all new "Optima DriveAutoX Series that FM3 has created. Frankly, if it's what I hope it is….it's going to be awesome.
FM3 is the live media powerhouse behind such events as the Holley LS Fest, Hot Rod Power Tour, Car Craft Summer Nationals and the FM3 Road Trip Cars and Cones. The interaction with such events revealed to Jimi that people are hungry for events where they can just get out and drive their cars without the hassle of waiting hours between runs or spending half the day shagging cones. Not everyone wants a "race car with a license plate" but still want the thrill of a racing event and the enjoyment of hanging out with other car enthusiasts.
Jimi admitted that this event is being engineered "on the fly" and changes will occur over the season and even over the years. The main focus is to get as many cars on the course through a day as possible. The more people driving the better! Many large, popular companies were studied to see what it is they do to make people happy and let them remember the experience. It is more of a focus on the participants than just a numbers up competition. This is considered a "lifestyle" event just like a Harley Rally or a kids trip to Disney and FM3 is aiming to make it very memorable.
Jimi made sure to point out that an event like this does not happen without sponsors. Many great companies have stepped forward to support DriveAutoX fully and enthusiastically. Of course OPTIMA Batteries but also FORGELINE , RideTech , and No Limit Engineering have signed up to make it a great experience for participants and spectators.
You can find out more about the series at DriveAutoX.com or on social media at Facebook.com/DriveAutoX
The series dates at this time are:
2018 Event Schedule
April 7 & 8, ZMax Raceway, Concord, NC
June 23 & 24, Grissom Air Force Base, Peru, IN
August 18 & 19, Gateway Motorsports Park, Madison, IL
October 13 & 14, Mineral Wells Airport, Mineral Wells, TX
Thanks for the all of the work creating this series Jimi! I cannot wait to check it out. I'll bring the General.
-Robert Kibbe
======================================================
This interview sponsored by our pals at National Parts Depot –
your premier source for muscle car restoration parts!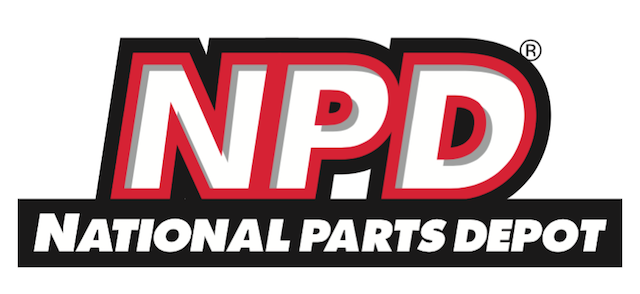 ======================================================
The Pro-Touring.com Update
with Larry Callahan!
FM3 /OPTIMA's DriveAutoX: As a follow up to the Jimi Day interview I ask Larry about his thoughts on the new FM3 series.
Host My Junk/Pro-Touring: Larry's new photo sharing site is now LIVE! You can check it out at Hostmyjunk.com. Things are comeing along nicely with the new site but hackers hit the servers at Pro-Touring.com. Larry has been spending all of his extra seconds getting the damage fixed and better than ever BUT this means that work on the 55 and Camaro has suffered.
Rob Kibbe's Dodge Charger update: Plans are to take the General back to season three specs and totally 80's. I want to open the hood and feel 1982 emanate from the engine bay with chrome valve covers, Weiand intake etc. That is the plan and I am looking forward to living out my childhood dreams!
Larry's '55 update: Larry is now leaning towards a supercharger instead of a Turbo on the inline six in the Chevy. He is fixed on the fact that it will not be naturally aspirated either way. He thinks that with the low rpm the original style engine is not conducive to a high revving turbo and the low end grunt of a supercharger is probably the way to go.
As always Autocross and Pro-Touring events are featured at Pro-Touring.com
We're proud to say that this segment is sponsored by the fantastic muscle car and hot rod wiring supply company, Ron Francis Wiring, and we're very appreciative that they are our show sponsor!
Thanks, Ron Francis!
======================================================
 Taking Our Idea to Kickstarter!
Still readying?  Well…..in this episode, just for a few minutes, I decided to share something really big that I've been working on on the side for several years. It's a product – a real honest to God physical product – and believe it or not, but it's not automotive! At the same time, the only way it could have come to be is with the help of my automotive contacts.
It's called the Magic Tee….and it's a super cool next generation baseball tee that hangs a ball from a tiny source of suction! It helps hitters – old and young – see the entire ball, but focus in on the bottom half "sweet spot". It has a huge circular base for stability as well. It's unlike anything we think we've ever seen go to market. Please check it out if you dig baseball – or have friends that do. It will debut on Kickstarter on February 27, 2018!
So why am I sharing this? Well, first and foremost, because I'm proud of it…and I hope you'll support the project and buy one if it's something you need!
But secondly, because I want to share the process of bringing a brand new product to market….and taking it from an idea in your head to something that's manufactured and able to sell directly to the consumer, complete with quality parts, shipping logistics, and the whole ball of wax. In this day and age you can do it, and you don't have to first get permission from a retailer, or sell your idea to another manufacture, or invest a billion dollars into inventory of something you have no clue as to what it's market sales will be. I'm not suggesting this is something easy to accomplish (it's been super hard), but now you really can take your widget right to the consumer!
Also….I do know that this isn't at all an automotive product. For me, the things that inspire me on business projects involve the topic of something, the people I work with, and the real market chance to see it become profitable (i.e. make money at it). Ideally a project or business venture will hit all three of those criteria completely evenly, but if it can't do at least two of the three really well….it's probably a bad fit for me. The topic component is the toughest part though, because if the topic is car stuff – I'm in no matter what. If the topic is making something new and cool that's never been done before – but isn't automotive in nature – I'm in as long as the PEOPLE I'm with love the topic too. Hopefully that makes sense.
Anyway, please do check out the Magic Tee – and share as you see fit! Again, it will will debut on Kickstarter on February 27, 2018! Visit http://www.magictee.io for details!