Podcast: Play in new window | Download
Subscribe: Google Podcasts | RSS
======================================================
FEATURE INTERVIEW:
Michael Seymour:
Chasing The Dream Job From the Outside In
This weeks interview is another story of inspiration for the new year, but this time the feature is on someone that found their dream job in the automotive industry….but only by starting on the outside first! Our guest is Michael Seymour. He is now the Digital Direct Response manager at Holley Performance Products, but he was not always employed in the automotive world. Now that he is I thought it would be fun – and helpful – to share his journey story.
Michael was exposed to fast cars at a young age growing up in Australia. He loved the big V8 super cars and would go with his family to watch the races. Michael's family moved to the US and he eventually attended college for marketing and got his first job. As you'll learn in the show it wasn't in the automotive industry at all!
Cars always seemed work their way into his life though and early in his career he stumbled on the Muscle Car Place and Cars for a Living podcasts. He began to wonder if what he was hearing could be true…and started looking for his dream job in automotive market, specifically in the aftermarket. Unfortunately he found nothing readily available, but chose to keep working forward and improve his marketable skills where he was at the time. He changed companies when needed, always giving his best to his employer with the thought in the back of his head that something bigger was out there.
While keeping up with his "day job" he started a YouTube video series called "Garage Topics." The video series was was started from his passion to just be involved with cars, learn the process of video production, and try his hand at marketing videos.
Even though he says some of the early work was "rough", he worked hard to make improvements and strove to put out a quality product. These video creations were later utilized in supporting his resume and show just what he could do.
As fate sometimes does, Michael's "day job" ended up putting him in a working relationship with some automotive clients. It was then that his combination of skills, work ethic, and self-made-vides (plus a lot of networking) all came together to finally allow him to go for the dream position with Holley Performance Products!Michael has been loving his time at Holley and he even made it into a funny Christmas video from the company (he's Rudolph in the video below).
You can find Michael on Facebook, you can find his You Tube show "Garage Topics", and on Instagram @seymoreless.
Thanks for the interview, Michael! What an amazing story.
-Robert Kibbe
======================================================
This interview sponsored by our pals at National Parts Depot –
your premier source for muscle car restoration parts!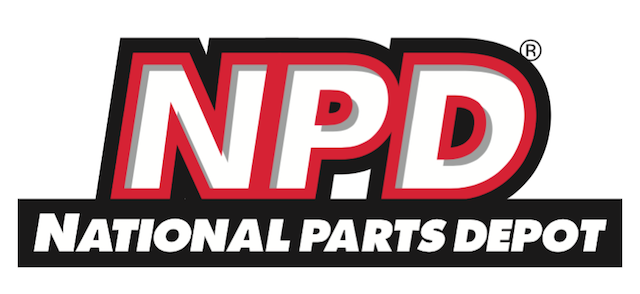 ======================================================
Watch the full length HolleyDays story below! https://www.holley.com/holleydays/

Posted by Holley Performance Products on Sunday, December 24, 2017