Podcast: Play in new window | Download
Subscribe: Google Podcasts | RSS
======================================================
FEATURE INTERVIEW:
Jason Oberhelman:
FITech, Affordable Fuel Injection that WORKS

This weeks interview is with Jason Oberhelman, Production Director of FITech (Fye-Tek) EFI (Electronic Fuel Injection) Systems. Jason was born and raised in Southern California and grew up around the car scene. He was surrounded by many famous automotive businesses and gravitated towards those industries. At one point his family even supported a racing Mustang…but it was the flying P-51 variant (not the car) that competed in the Reno Air Races!
Since SEMA is coming up quickly I asked how they prepare for the show. Jason said that FITech spends most of the year preparing for it and planning for the next year starts as soon as the last one ends. Attending shows like SEMA, PRI, and other winter events is a big part of getting the businesses name out and making sure that vendors know that FITechEFI exists.
FITechEFI has a business relationship with an automotive OEM supplier that produces EFI controllers for non-aftermarket products on a daily basis. This is one of the methods that FITech has used to effectively compete well with larger automotive aftermarket companies. This relationship lets FITechEFI purchase parts in bulk, gain access to OEM resources, and make partnerships that just a stand alone company would not have the ability to do. He also said they have leverage since other companies want the technology that the parent company produces. This advantage allows FITechEFI to produce affordable, highly capable, top quality fuel injection systems.
The bread and butter product line of FITech are their bolt-on throttle body fuel injection conversion systems for the average 400-ish horsepower engine. They pioneered the design of a unit with an internal ECT and a simple four wire hookup,  and  the self learning systems require no tuning expertise from the customer. It (basically) turns it into the same system from your daily driver car, and does it all for well under $1000!
With that said, the do have applications for those that do want to detail tune their engine and have provisions for higher horsepower setups as well. They even have a full LS engine system suite, with and without transmission control, all of which make using a "junkyard" LS engine swap quite simple.
Since I come from a fuel injection engineering background I really wanted to ask about the technical limits of their various EFI systems. The reality of things is that no one system can work on every engine application, Jason responded very truthfully. FITechEFI works great on engines with above 4 inches of vacuum, so high duration cammed engines that pull less than that are out for right now. He did specifically state that they'd love to develop a line for that application, and if the consumer demand is there for it they'll find a way to fulfill it.
In the end, FITech systems will work in about 95% of classic street cars and you can contact tech assist to help you make the correct decision for your engine. The different systems are self learning and will adjust themselves to the correct tune for your car. If your setup is radical enough though to be outside of the learning capabilities (but still within the boundaries of what the fuel injection itself can operate in) then the fuel injection can be tweaked further using a laptop. The combination of these features means the FITech systems almost surely will work for you.
You can find FI-Tech on the internet at FITechefi.com or on Facebook Facebook.com/FITechefi
Thanks for the interview Jason. I will see you at SEMA!
-Robert Kibbe
======================================================
This interview sponsored by our pals at National Parts Depot –
your premier source for muscle car restoration parts!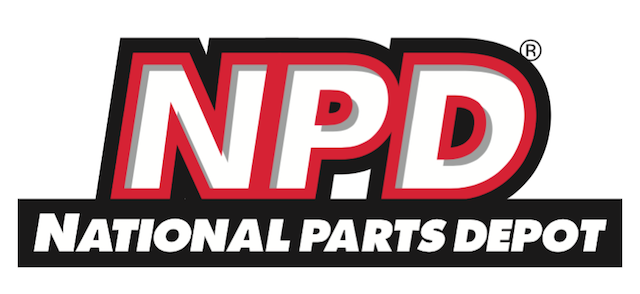 ======================================================
The Pro-Touring.com Update
with Larry Callahan!
Pro-Touring.com SEMA Dinner Update: Larry said you can visit Pro-Touring.com to get more information about SEMA Dinner tickets. If you are at SEMA and think you can make it to the dinner, find Larry and see if he can help you out with tickets. Larry thinks that the higher restrictions on attending SEMA may have affected the number of people that are able to make it to the show and thus to the dinner, making this one of the only years the dinner did not sell out months in advance.
Pro-Touring.com Update: The new car photo sharing site HostMyJunk.com is open but you need to be a member of Pro-Touring.com to use the service.
Motiv8r Updates: Larry says the Camaro is coming home and work will recommence on it very soon. The house projects are done and the garage is available again.
Ultimate Street Car Volunteers Needed: If you can help at after SEMA Search for the Ultimate Street Car Invitational event please contact Larry.c@pro-touring.com They need people to help to make this event great. He did mention there are extra goodies for volunteers that travel to Vegas for this event.
As always Autocross and Pro-Touring events are featured at Pro-Touring.com
We're proud to say that this segment is sponsored by the fantastic muscle car and hot rod wiring supply company, Ron Francis Wiring, and we're very appreciative that they are our show sponsor!
Thanks, Ron Francis!
======================================================