Podcast: Play in new window | Download
Subscribe: Google Podcasts | RSS
======================================================
FEATURE INTERVIEW:
Thornton Muscle Cars
Family Owned Business Selling GM Licensed Parts
This weeks interview is with Lisa and Richard from Thornton Muscle Cars. Thornton was recommended to me by my friend Frank Ripp. You'll remember Frank from Episode 330 as the Santa Claus of a guy who let me drive his real screen used General Lee.
Long story short, Thornton Muscle Cars is a multi-generational muscle car restoration business specializing in Oldsmobile 442's. The also have quite a bit of experience in producing and selling GM Licensed parts. Both of those are topics that intrigue me greatly!
I spoke with Richard Thornton first. Richard is the son of Lisa and Troy Thornton and has been working on muscle cars (effectively) his entire life – and the shop has been his only job. Richard started building cars at age 16 when he was handed a Mustang that he proceeded to modify and have fun building it his way. His time in the business has also led him to become familiar with every model, configuration, option, nook, and cranny of the Olds 442 line and he has a wealth of information on what it takes to restore those cars.
Lisa was the next person on the show and gave me the family history of Thornton Muscle Cars as well as the details on creating and selling licensed GM products. It should come as no surprise that the automotive restoration business is as much an obsession as it is a business, and the details really matter in both quality of a finished car as well as correctness of the licensed parts. Listen in for details on how she's handled incorrect parts.  (Hint: you can't just sell them and hope no line will notice).
You can find out more about Thornton Muscle Car on the website Thorntonmusclecars.com or at Facebook.com/thorntonmusclecars
Thanks so much for the interview!
-Rob Kibbe
======================================================
This interview sponsored by our pals at National Parts Depot –
your premier source for muscle car restoration parts!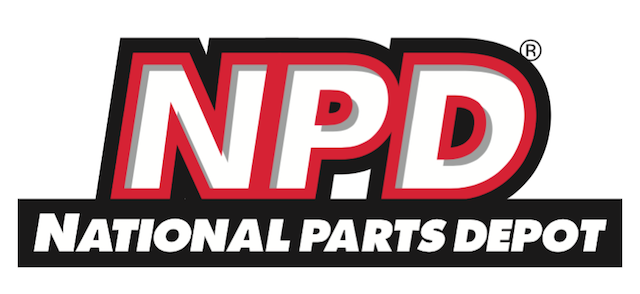 ======================================================
"Ask Rick" with NPD's Rick Schmidt!
The Value of  Classic Car Tag Services Explained
This week, I spoke with Rick about a topic I've always wanted to understand in depth; vehicle history report. Specifically, I wanted to understand the true value for an owner or a seller in regards to classic car tag services like Marti Reports for some Fords, PHS Historic Services for Pontiacs, or Galen Govier for Mopars.
In a nutshell, these reports give the highelst level of information possible on the original configuration of a vehicle and do so by tracking it back to it's factory build sheets and sales documents. Today it's something that's simply stored in a vehicle database by any manufacturer, but for the old cars….it was all on paper, and they didn't always hang on to the records! In the cases of some vehicles the only true way to know if a vehicle is the "real deal" is to have the paperwork that proves it. Obviously, that's where reports like these come into play
As always, Rick surprised me with the detail of his answers, the insight into the car industry, and the personal influence that NPD had on the whole situation! In the case of the Marti Reports in particular, if it were not for NPD, those reports would not exist today. The paper documents were stored for years in – you guessed it – the NPD warehouse. Even more obscure is that Rick's father was one of the champions to get a lot of the documents out of Ford and into private hands (instead of them being destroyed). You'll have to listen to the interview to see how he pulled it off!