Podcast: Play in new window | Download
Subscribe: Google Podcasts | RSS
======================================================
FEATURE INTERVIEW:
Ike:
The Untitled Car Show!

This weeks interview is with Ike (last name withheld to protect the innocent), creator of the popular Untitled Car Show podcast. If you like shows that are a complete automotive stream of consciousness….this is the episode you've been waiting for. We covered some serious ground here, talking the fun of rear wheel drive V* muscle cars (which is what made Ike fall in love with cars in the first place), to dealing with lemon lays and selling a car back to a manufacturer, to the realities of hosting an automotive podcast show as a side business while still attending media events. Like I said…we covered a LOT of stuff in this one!
The Untitled Car Show releases multiple episodes a week and he's had a litany of  the show's who on. Past guests have included Bob Lutz, Ryan Brutt, Mike Finnegan, and even me! You can find out more about Ike and the Untitled Car Show at https://www.facebook.com/untitledcarshow or on the web page Rightfootdown.com/UntitledCarShow or more in particular, the episode that I am in at Rightfootdown.com/untitledcarshow/robert-kibbe-muscle-car-place. You can also view some of his Untitled Car Show videos on You Tube.
Thanks for the interview Ike
-Robert Kibbe
======================================================
This interview sponsored by our pals at National Parts Depot –
your premier source for muscle car restoration parts!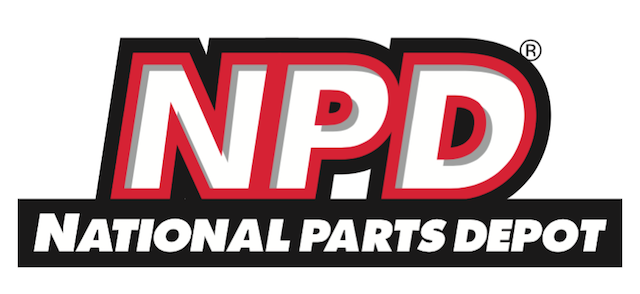 ======================================================