Podcast: Play in new window | Download
Subscribe: Google Podcasts | RSS
======================================================
FEATURE INTERVIEW:
Travis "Roy Boy" Scanlon
48 Cars in 48 States
In this week's episode I talked to Travis "Roy Boy" Scanlan who is a previous guest of the show. He's about to embark on a HUGE adventure by taking his '63 1/2 Ford Galazy across the country…and pulling a tiny camper along to live in! The goal is to photo 48 cars in 48 states!
Travis grew up around cars and gets a lot of joy just being around and photographing old autos. Around 15 years ago he started Royboy Productions to advertise his audio production company and somehow it turned into a photo hosting site for pictures he takes while attending hot rod and custom car shows. This has also led to photo gigs for large companies such as Speedway Motors and others. He admits that this is not his day job but is definitely his passion.
In his travels Travis has met a lot of people and made many friends. He has noticed that some of his buddies have passed away and he realized that life is short. He figured if he is going to do the things on his bucket list, he should start now. Travis hosts a podcast on the Royboy site where he announced to his listeners that he would drive to 48 States and photograph 48 different cars. The plan admittedly has changed a little but the effort has started and the goal will be achieved. Irene the Camper ("canned ham" camper) has been purchased and then restored to roadworthy condition.
The car of choice for the trip is Travis's 1963 1/2 Ford Galaxy that he has rebuilt and repainted in a classic 1963 custom paint scheme. He said he saw a car like it at a show one time and it captured his attention like no other. It will definitely turn heads on this trip and be the perfect backdrop to this amazing life journey.
Check out the Royboy web page for more details at royboyproductions.com and check out the 48 Cars in 48 States section. You can also follow on Facebook.com/royboyproductions. You can also check out the Chrome Pipes and Pinstripes side of this interview at royboyproductions.com/2017/05/26/156-chrome-pipes-pinstripes-robert-kibbe
Thanks Travis for the interview!
-Rob Kibbe
p.s. Guess what? I went on the Hot Rod Power Tour this year. That's cool…but even cooler is that while there the Chevelle was chosen for a full article on "The Block" by Chevrolet Performance! Link is here: theblock.com/news/rob-kibbe-s-1964-chevelle-malibu
======================================================
This interview sponsored by our pals at National Parts Depot –
your premier source for muscle car restoration parts!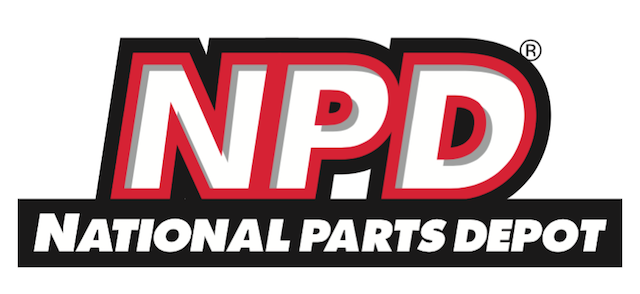 ======================================================
This episode is also sponsored by our pals at Vintage Air –
Inventors of high performance air conditioning!
Providing systems for Street Rods, Muscle Cars, and Classic Vehicles
I need your help! Do you have a Trans Am with Vintage Air? If so….can you pull off the T-Tops and send me a video of you cruising with the tops off but the air on? Please e-mail a link to robert@themusclecarplace.com!
======================================================
 BONUS FEATURE:
Images From Power Tour 2017