Podcast: Play in new window | Download
Subscribe: Google Podcasts | RSS
======================================================
FEATURE INTERVIEW:
Cars Yeah! Host Mark Greene
In this week's episode I talked to Mark Greene, the host of the daily car themed podcast "Cars Yeah". Mark has always loved sports cars. His first car was a VW Karmann Ghia, which was like a "poor mans Porsche". Of course he could not leave it alone and eventually modified it to more closely resemble a Porsche than a Volkswagen. He has also been involved with some vintage racing too. Mark likes all kinds of cars and even told me about a Shelby tribute car he had that was build from original Shelby production parts.
I wanted to talk podcaster to podcaster about the stresses and challenges involved in producing a daily show. He said that the show started as the next step in life after working for Griots Garage for twenty plus years. Mark's son introduced him to podcasts during a "what should I do with my life" conversation and it has been a great experience ever since. He told me "You just have to put in the time" to create and build a brand. Eventually he plans to hire people to help write show articles and production but for right now it is all Mark's hard work making it happen. Mark's favorite thing to do is simple; focus on the people and businesses in the car industry.
You can find out more about Cars Yeah on the website CarsYeah.com , on Instagram at Instagram.com/CarsYeah and Facebook Facebook.com/carsyeahpodcast
Thanks Mark for the interview.
Happy Easter everyone! Remember, HE is Risen!
-Rob Kibbe
======================================================
This interview sponsored by our pals at National Parts Depot –
your premier source for muscle car restoration parts!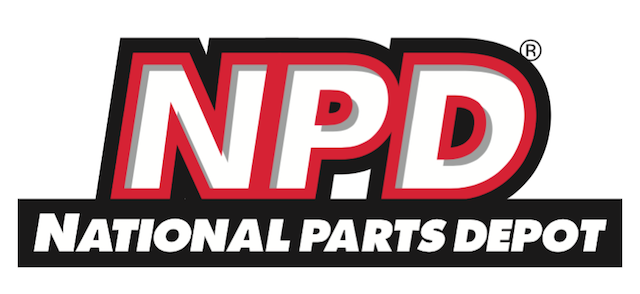 ======================================================
Big News! From Now Until May 5 You can Register to Win a Traxxas Slash RC Stadium Truck!
My pal Mike Finnegan and I are giving away a brand new TRAXXAS Slash 1/10th scale Stadium truck to one lucky listener of the "Kibbe and Finnegan" show! It even includes the awesome LiPo (lithium) battery as well for better high speed hijinks.
Visit the link below for details and to sign up!
======================================================
"Ask Rick" with NPD's Rick Schmidt!
NPD Collection Spotlight: 1956 Continental Mk II 
While there are many cars in the NPD collection, few of them have a better story than the three Continental MKII's that reside there. Not only were these cars all from a very elite limited run of a short lived high end division called Continental, but all three belonged to Ford family members.
Those 1956 Continental Mark II's were specially built for Anne Ford, William Clay Ford, and Benson Ford. Rick's father obtained the first car that was William Clay Ford Sr's personal car and was painted Detroit Lions blue (this was the first car of the collection). The second was Benson Ford's car and he obtained it from a retired Ford executive that wanted to it to be with the other one. The last car belonged to Anne Ford and had been advertised in Hemmings, but was known to be a very rotted car from the Michigan rust belt. This car was a painstaking labor of love that eventually won and was the poster car at Pebble Beach.
Thanks again Rick!