Podcast: Play in new window | Download
Subscribe: Google Podcasts | RSS
======================================================
FEATURE INTERVIEW:
Automotive Archaeologist Ryan Brutt
In this week's episode I talk to Ryan Brutt, The Auto Archaeologist. Ryan searches for barn find vehicles by simply going out and asking people and chasing down leads. In other words, he tracks them down the old fashioned way – one at a time!
As far as what cars he hunts down, he really just looks for anything with a good story. He did add that muscle cars are hot right now and his followers love a good barn find classic. Tracking them down can require a bit of humility though, and in his words the most direct method to finding the real gems is to "put your dignity aside and go ask".
In his search for hidden gems Ryan has gathered a vast collection of information and leads for barn find cars. and he has been able to turn these into paying jobs. One job he is uniquely positioned for is gathering previously unseen vehicles for the Muscle Car and Corvette Nationals. The database of information allows him to contact owners of cars and ask to display them at the show. His displays of freshly unearthed muscle draw a lot of attention every year. Ryan was also approached by David Freiberger of Hot Rod magazine to write articles about cars he has found. He now has a regular column each month in the magazine.
Ryan says he has a dozen different projects going to make ends meet and the documenting of all original cars is one of them. He told me about one project where the car had been parked since 1976, an original owner 1971 Hemi Cuda and only the wheels had been changed. It was a total complete time capsule and needed to be documented before any work on the car began. Many pictures were taken and notes kept regarding location of paint marks, markings on parts, how things were installed so that future restoration enthusiasts would have a great reference.
You can find out more about Ryan and The Auto Archaeologist on Instagram Instagram.com/theautoarcheologist and Facebook Facebook.com/TheAutoArchaeologist, Twitter  Twitter.com/AutoArcheology or on his blog page CarsinBarns.blogspot.com
Thanks Ryan for the revelation that barn car finds still do exist.
-Rob Kibbe
======================================================
This interview sponsored by our pals at National Parts Depot –
your premier source for muscle car restoration parts!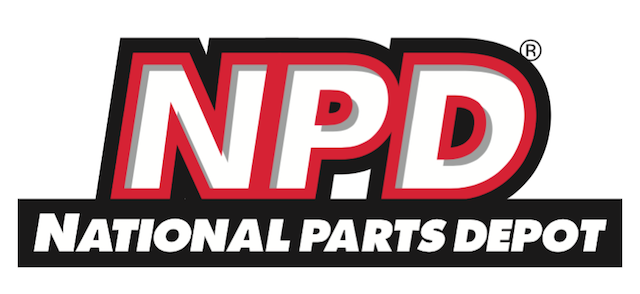 ======================================================
"Ask Rick" with NPD's Rick Schmidt!
Investment Eval Discussion: When is a car no longer the original vehicle? 
How much of the car can you restore before it loses it's originality? Rick related the question to his own personal experience with his Shelby Mustang. He remembers replacing the whole front clip and in a sense the front end was no longer "Shelby".
From his unique point of view as a restoration parts supplier, Rick has seen trailers leave NPD locations stuffed full of sheet metal destined to replace rotted or crushed original pieces. He believes it is a matter of ethics and truth in advertising when selling a car that has had most of it's sheet metal replaced. A seller needs to specify the amount of restoration done so that the buyer can make an informed decision. Many people would appreciate knowing the car is almost new and no worries about rust bubbling back through.
Thanks again Rick!