Podcast: Play in new window | Download
Subscribe: Google Podcasts | RSS
=======================================================
This weeks interview is with Brandon Clemens, Manager at Dick's Hot Rod Shop in Lakeville, Minnesota. Dicks started as a personal place to build a couple cars for the company owner and has now turned into an award winning professional body shop that has now produced an award winning Pro-Touring car.
Brandon is known in Pro-Touring circles for his 53 F150 pickup, but with a new daughter in the home a pickup is not family friendly for transportation. Brandon's intention was to build the Falcon as a practical alternative with the ability to do some light racing. Obviously that idea has gone by the way and he has built one very fast Ford.
The Falcon started out as a "budget build" with some NASCAR used suspension components, but Brandon soon started designing his own pieces. Much of the suspension fabrication can be seen on Instagram photos and there is a lot of thought and research in the layout.  He shared the software programs that he liked to use in his suspension designs within the interview.
As a result, with the build quality of the car – and his amazing ability to wheel it like a mad-man –  Brandon is already starting to accumulate awards at Pro-Touring events such as the Optima Ultimate Street Car series. At OSUSC Road America last month he took third place over all in the GTL (under 3200 pound) class. That's impressive enough, but even more impressive was that it was his very first event – and first time on a road course. He clocked over 150 mph on the back stretch at one point!
You can find Brandon on Instagram @bclem56 , Facebook.com/brandon.clemens.543, or you can email him at hotrodshop@DicksSanitation.com. You can see more of Dicks Hot Rod Shop on Facebook.com/dickshotrodshop or on the web at DicksCustomHotrods.com
Thanks for the interview Brandon!
-Rob Kibbe
=======================================================
This interview sponsored by our pals at National Parts Depot –
your premier source for muscle car restoration parts!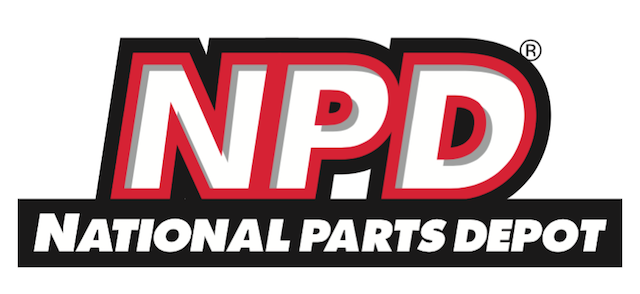 ======================================================