Podcast: Play in new window | Download
Subscribe: Google Podcasts | RSS
=======================================================
This weeks interview is with our very first Black Box Giveaway winner, PJ Nadeau from Alberta Canada. He is a Service Writer (four year degree position in Canada) at family owned Elrich Tire and Automotive. He has always been attracted to automobiles, even at a young age. He says he has never owned an "action figure" and it has always been about the cars.
When it comes to muscle cars, the 1960 Ford Falcon is not at the top of any list. Pj said he saw one when he was young and fell in love with them. It was many years before he felt he had the skills and money to obtain a Falcon and fix it right. He found this one at a swap meet before it even officially opened and has been making it better ever since. PJ mentioned that he upgraded the brakes with Scarebird.com brake adapters, and a dual master cylinder for safety and stopping power. He has many other upgrades in mind including the wiring which is difficult for an old, not so popular car like his.
PJ admits he signed up for the giveaway, did all the things they asked him to do, but then forgot about it. He was surprised when he was told that he won but it was perfect timing as he was already looking for a reliable relay box he could use in his Ford Falcon project.
You can find PJ on Facebook at Facebook.com/stuvy or on Instagram at instagram.com/stuvy/
Thanks PJ for the interview
-Rob Kibbe
P.S.
=======================================================
Help Adam Craig information!
This past 4th of July weekend, Adam Craig (Son of Ronnie Craig at ClassicEnterprises.net), experienced a horrific diving accident at Lake Monona in Madison, Wisconsin. He broke his neck & significantly injured his spinal cord.
https://onemissionfundraising.com/fundraisers/adam-craig/  The rehabilitation is not covered by Adam's insurance and all proceeds go towards his recovery.
QUICKLY & DIRECTLY Donate ON LINE TODAY AT
onemissionfundraising.com/fundraisers/adam-craig/
TAX-DEDUCTIBLE CHECKS CAN BE SENT DIRECTLY TO
Hope Community Foundation, Inc.
FBO: The Adam Craig Fund
2600 N Mayfair Rd, Suite 200 Milwaukee, WI 53226
BUY A SHIRT
onemissionfundraising.com/product/alc-handlethis-unisex-short-sleeve-tee/?shopfor=40880
=======================================================
This interview sponsored by our pals at National Parts Depot –
your premier source for muscle car restoration parts!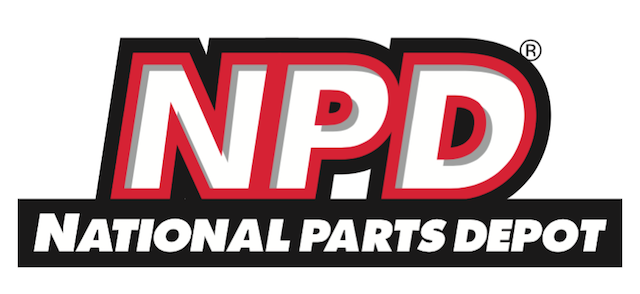 ======================================================
More Black Box information!
Ron Francis Wiring: The Black Box Giveaway is underway!
Sign up at TheMuscleCarPlace.com/BlackBoxgiveaway
DON'T FORGET — There's still two more drawings before the end of the year! If you haven't signed up, you're not too late!
It will be required that each winner install the product within 90 days of receipt and agrees to share pictures and/or video of the install on their social media channels as well as tagging Ron Francis Wiring in the Pro-Touring.com forum.
An additional bonus to our Muscle Car Place listeners. Larry Callahan and I will interview the winner about how they installed and used the Black Box, right here on the show. You need to get your submissions in now and use every way possible to enter to have the best chance!

We're proud to say that this segment is sponsored by the fantastic muscle car and hot rod wiring supply company, Ron Francis Wiring, and we're very appreciative that they are our show sponsor!
Thanks, Ron Francis!
-Rob & Larry