Podcast: Play in new window | Download
Subscribe: Google Podcasts | RSS
=======================================================
This weeks interview is with returning guest Zach Bowman, This time joined by hiss wife Beth. I talked to Zach back in Episode 273 about  quitting his job as an editor at Road and Track to sell his possessions and hit the road to spend more time with their one year old daughter. I thought it is time to check in and see how the journey is going.
Zach has been writing articles about the adventure and posting them to The Drive website under Bowman's Odyessy. There are many frustrations, close calls, and interesting insights but overall it sounds like they are making it work. It is well worth reading all of the articles from the start to the most recent, and Beths photos are artful and very well done.
My biggest question to the Bowman's revolved around whether this crazy adventure was what they thought (or hoped) it might be, and whether the big goals of it all had been achieved….or "adjusted" to meet the outcome instead. They shared that many of their reasons for doing this have not changed at all, though the initial freak-out moments did happen (and were scary). The biggest surprise to learn was perhaps that the lack of possessions became almost an out-of-sight, out-of-mind type topic – and things like communicating became far more important. Daily tasks like doing the dishes have become yet another place to talk together, instead of simply being another thing that must be eliminated out of the day to continue on with "real" life activities. Caring for – and enjoying time with – their daughter is a top priority and joy.
As expected, we did dig into the truck mechanicals of the trip and Zach was happy to report that the newly installed air locker rear end will be well received, and that the 300,000-plus mile Dodge is holding up well. The goal of the rig was to be able to take it anywhere and be self-sustaining, and it's done that in spades!
You can check out Zach, Beth, and Lucy's adventures at TheDrive.com/Bowmans-Odyssey. You can find them on Facebook at Facebook.com/BowmanOdyssey. You can even check out the truck build at Expeditionportal.com/forum/threads/153441-The-Bowman-Odyssey-Rig.
Thanks Zach for the great interview!
-Rob Kibbe
=======================================================
This interview sponsored by our pals at National Parts Depot –
your premier source for muscle car restoration parts!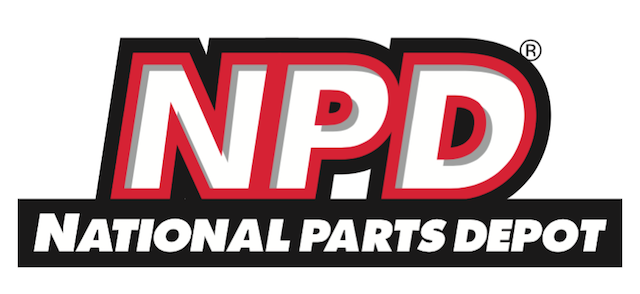 ======================================================
The Pro-Touring.com Update
with Larry Callahan!
Bel Air Update: Larry removed the interior to clean up inside the Bel Air. He also started preparing for the installation of the Street Grip suspension system by RideTech. The Street Grip kit is an all in one box solution to updating old car handling to newer standards.
Ron Francis Wiring: The Black Box Giveaway is underway!
Sign up at TheMuscleCarPlace.com/BlackBoxgiveaway
WE HAVE A WINNER!!!
Congratulations to PJ Nadeau of Lethbridge, Alberta, Canada, the first winner of a Ron Francis Wiring BlackBox Relay System from our BlackBox Giveaway! We look forward to seeing the great things PJ has planned for his BlackBox. Rumor has it he'll be taking it to drag week? We'll have to see!
DON'T FORGET — There's still two more drawings before the end of the year! If you haven't signed up, you're not too late!
It will be required that each winner install the product within 90 days of receipt and agrees to share pictures and/or video of the install on their social media channels as well as tagging Ron Francis Wiring in the Pro-Touring.com forum.
An additional bonus to our Muscle Car Place listeners. Larry and I will interview the winner about how they installed and used the Black Box, right here on the show. You need to get your submissions in now and use every way possible to enter to have the best chance!

We're proud to say that this segment is sponsored by the fantastic muscle car and hot rod wiring supply company, Ron Francis Wiring, and we're very appreciative that they are our show sponsor!
Thanks, Ron Francis!
-Rob & Larry