Podcast: Play in new window | Download
Subscribe: Google Podcasts | RSS
=======================================================
This weeks interview is with Gene Kopczyk, DeLorean aficionado and owner of car 2334. Gene admits to a childhood addiction to cars and fell in love at a young age when he watched Back to the Future and saw the DeLorean back out of the trailer. The thoughts of that scene still sends chills down his spine. He also watched "Better Off Dead and started looking for the 67 Camaro that was driven by John Cusack in the movie. The search for the car led Gene to contact me as a potential lead to finding the current owner. The BetterOffDeadCamaro.com website disappeared in 2015 and Gene would still like to find the owner.
When Gene was young he saw Back to the Future and like most of us was drawn to the fantastic time traveling gullwing car and eventually set out to own a DeLorean at age 16. After finding some very poor examples his parent helped him buy a more reasonable car (91 Camaro RS). Years later he found another DeLorean and asked his dad to look at it. Of course once again Dad found a better deal  of Genes 1981 car with only 238 miles on the odometer, backed up by paperwork.
Since his purchase in 1995 Gene has spent a lot of time researching DeLoreans and working with the current DeLorean Motor Company on different parts. He has a lot of information and we talked about many of the changes in the cars over the few years it was made. He also worked on some apparel for the company. He pointed out that the DeLorean Company is still in business and is working on a short run of cars utilizing original parts left over from the 1980's production line.
You can find out more about Facebook.com/Gene.Kopczyk 
Thanks Gene!
-Rob Kibbe
P.S. Don't forget to check out the all new Kibbe and Finnegan Show
=======================================================
This interview sponsored by our pals at National Parts Depot –
your premier source for muscle car restoration parts!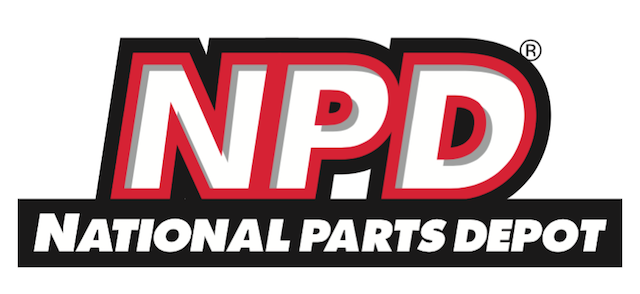 ======================================================
The Pro-Touring.com Update
with Larry Callahan!
MotiV8r Update: Larry made some progress on the dash panel and working on more wiring.. He says this weekend at something with move and turn over. Even if it is just the starter clicking. He did say he is putting so many electrical goodies into MotiV8r that he is running out of room in the console for all of the wiring. Larry also mentioned he updated the ignition of the Bel Air as well as planning some suspension upgrades.
SEMA Banquet: Larry announced the new MC for the banquet is Chad Reynolds. Chad is the author and co-owner of Bang-Shift.com as well as a tv/video host. Thanks go to Bill Howell for his all he did in past years as MC.
Ron Francis Wiring: The Black Box Giveaway is underway!
Check it out at TheMuscleCarPlace.com/BlackBoxgiveaway
The winners will be announced shortly after each selection dates on Pro-Touring.com update of the The Musclecar Place Podcast. It will be requested that each winner install the product within 90 days of receipt and will agree to share pictures and/or video of the install on their social media channels with tagging Ron Francis Wiring as well as the Pro-Touring.com forum. In Fact, as a special offer to our MuscleCar Place listeners, Larry and I will interview the winner about how they installed and used the Black Box, right here on the show. You need to get your submissions in now and use every way possible to enter to have the best chance!

We're proud to say that this segment is sponsored by the fantastic muscle car and hot rod wiring supply company, Ron Francis Wiring, and we're very appreciative that they are our show sponsor!
Thanks, Ron Francis!
-Rob & Larry