Podcast: Play in new window | Download
Subscribe: Google Podcasts | RSS
=======================================================
This weeks interview is with Todd Earsley, President of My Shop Assist Inc and Podcast host of "Do It For a Living" I met Todd through mutual contacts in the pro-touring industry and recently attended the FM3 road trip. He normally drives an Evo at racing events but in the recent FM3 road trip you may have seen him driving a bright yellow Camaro.
Todd has been around cars and business his whole life. When he was in high school he bought a 1969 Camaro "barn find" that he fixed up with his dad over his high school career. Of course it got out of hand and according to Todd was a little too nice for a high school car. After that experience his college education followed those same lines of interest and he obtained degrees in automotive and business. Todd's father was an entrepreneur so running his own company is ingrained in his dna. He told me that it is more fun to do what you want to do than to have other people run your life.
Todd and co-founder Kevin DuBois noticed there was a need for a way to track a project at a performance shop. They developed an application from rudimentary beta versions and have been revising and updating it into a very capable and powerful management tool. My Shop Assist allows the customer to watch the progress on their vehicle as the shop works through the stages of the build.
You can catch Todd on his weekly podcast at  DoItforaLiving.net or on the My Shop Assist web page MyShopAssist.com and Facebook page Facebook.com/MyShopAssist
Thanks Todd for the interview!
-Rob Kibbe
=======================================================
This interview sponsored by our pals at National Parts Depot –
your premier source for muscle car restoration parts!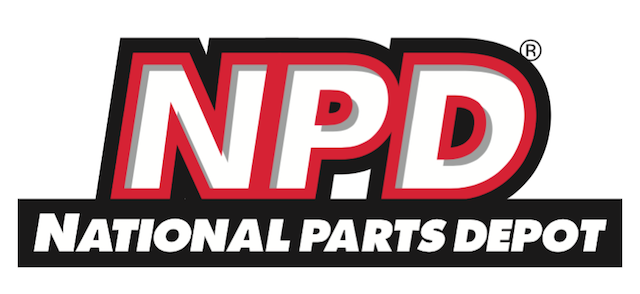 ======================================================
The Pro-Touring.com Update 
MOVIE CLIP Of The Week!
Pro-Touring Update: I just could not get together with Larry for the update this week so instead I present a fan favorite, the Movie Clip of the week! This weeks the clip is from Airplane, and don't call me Shirley.
Ron Francis Wiring: The Black Box Giveaway is underway!
Check it out at TheMuscleCarPlace.com/BlackBoxgiveaway The winners will be announced shortly after each selection date on Pro-Touring.com update of the The Musclecar Place Podcast. It will be requested that each winner install the product within 90 days of receipt and will agree to share pictures and/or video of the install on their social media channels with tagging Ron Francis Wiring as well as the Pro-Touring.com forum. In Fact, as a special offer to our MuscleCar Place listeners, Larry and I will interview the winner about how they installed and used the Black Box, right here on the show. You need to get your submissions in now and use every way possible to enter to have the best chance! 
We're proud to say that this segment is sponsored by the fantastic muscle car and hot rod wiring supply company, Ron Francis Wiring, and we're very appreciative that they are our show sponsor! Thanks, Ron Francis! -Rob & Larry