Podcast: Play in new window | Download
Subscribe: Google Podcasts | RSS
=======================================================
This weeks interview is with great friend and co owner of Street Metal Concepts, Zip Simons. Zip is a recurring guest on the show as well as a very large reason that the Chevelle exists they way it does today! The guys moved into a new larger location last year due to the expanding business and the need to have their own paint booth. They have around 10,000 feet for even more cars now and it has given them some much needed breathing space.
The Chevelle is now back with Zip and Don for repairs and updates. I sent it down to them last fall via Reliable Carriers (the first time I'd ever shipped a car) just in time to take it to the Turkey Rod Run.  I'm happy to say that it was a hit for them! They also had the chance to take it to some local shows and show off their great work.
The Chevelle was send down initially to fix a dent I put in after a "fell-off-jack" incident that crunched up the bottom of the passenger fender.
Once they had the car in the shop they could see that the repair wouldn't be as bad as we had thought, but would still require some TLC to get it up to Street Metal Concepts calibur. While there they also are taking care of a few projects I've been putting off as well as some mods I've been wanting (more on that in a future episode).
I'll be down to visit the guys and the Chevelle next week. Thanks for the update Zip see you soon!
-Rob Kibbe
=======================================================
This interview sponsored by our pals at National Parts Depot –
your premier source for muscle car restoration parts!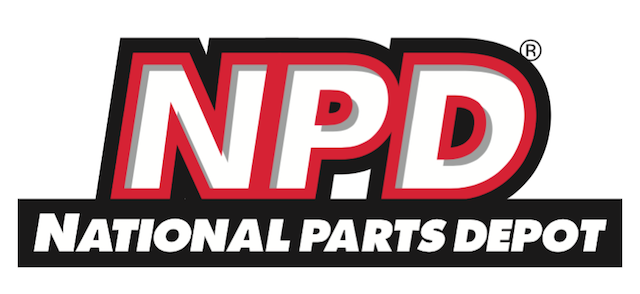 ======================================================
The Pro-Touring.com Update
with Larry Callahan!
Ron Francis Wiring: Larry said he ran into Scott Bowers and his son at the Pomona Grand National Roadster show. They offer wiring for any style of vehicle including roadsters and pro-touring vehicles.

MotiV8tr Update: Extensive dash modifications have been happening with the anticipation of installing all new goodies. Larry even broke out the small air saw to cut up the dash and make room for the Racepak IQ3s Data Logger and Vintage Air vents. He also talked about the seat belts and underhood wiring he is adding soon.
Upcoming events: Look for Larry at the Thunderhill Raceway event on Feb 28th thru March 1st. You can find more information at http://driveusca.com/events/thunderhill-2015/
Cruising the Smokies: April 28th-May 1st 2016. Larry says that Pro-Touring.com is supporting this event. Many people are already signed up and looking forward so some laid back cruising with great friends and scenery. He told me that this event is a continuation of the Run to the Hills event on previously put on by Bill Howell and you can find out more at Cruisingthesmokies.com
We're proud to say that this segment is sponsored by the fantastic muscle car and hot rod wiring supply company, Ron Francis Wiring, and we're very appreciative that they are our show sponsor!
Thanks, Ron Francis!
-Rob & Larry