Podcast: Play in new window | Download
Subscribe: Google Podcasts | RSS
=======================================================
This weeks interview is with former Road and Track editor, and current contributor to TheDrive.com, Zach Bowman. Zach, with the support of his wife Beth, decided to quit his dream job, sell most of his worldly possessions, and hit the road to explore and spend the most time possible with his family. The kicker to it all? His daughter is just 1-year old, and they'll be living in their truck-bed camper.
I asked Zach on to the show to chat through the impending adventure, and also to address the big question to it all: Why? Why leave an automotive dream job? Why leave an established home? Why venture off the beaten path? What about health insurance? What about 401K stability?
His answer was what I had hoped it would be: he realized that the "American Dream" he was pursuing of a hectic work life, fun toys, and little family time was taking him down a path he'd regret later in life. He realized, and confirmed after speaking with his father, the early moments of his child's life were going to be irreplaceable. There would always be the opportunity to make more money in the future, but the opportunity to make more time was impossible. Plus, a reset of life's priorities seemed to be needed.
The Bowmans are hitting the road in a 2003 Dodge 2500 that Zach removed the bed to install a camper. He said that a normal slide in camper is great for a week long excursion but this will be their home so he opted for the most storage space he could get. He admitted that the Ram is not a new truck, but it is paid for and it is reliable and it is a great workhorse for the trip.
While exploring the country Zach will be working odd jobs at places they stop and he will be detailing the journey on TheDrive.com. He already has some great articles and the adventure has just started. I asked Zach to come back on the show in the future to give some updates about what is happening in his life and on the road.
You can follow Zach, Beth, and Lucy's adventures at The Drive.com and see some amazing photos on Facebook, Twitter @z_bowman  or Instagram @anotherbow.
Thanks for the great interview, Zach! I admire your guts and priorities. Godspeed.
– Rob Kibbe
=======================================================
This interview sponsored by our pals at National Parts Depot –
your premier source for muscle car restoration parts!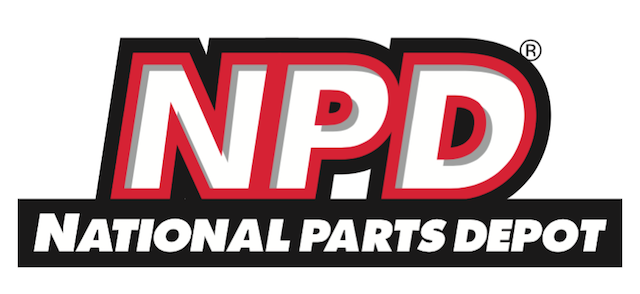 ======================================================
The Pro-Touring.com Update
with Larry Callahan!
Upcoming contest: We will be giving away a Ron Francis Wiring Black Box system in the near future. The details of the contest are being worked out but one thing is for sure, whoever wins it is will need to use it and report back on the results. Stay tuned in future episodes for more details.
Cruising the Smokies: April 28th-May 1st 2016. At time of this episode there were only a handful of registrations left for the Crusing the Smokies event. You can find out more at Cruisingthesmokies.com
Goodguys Events: 7th Spring Nationals March 4th thru 6th Scottsdale Az.  Lonestar Nationals in Fort Worth Tx. March 11th thru 13th, and the All American Get Together in Pleasanton Ca March 19th and 20th. Larry said he will be attending the 16th Meguiar Del Mar Nationals April 1-3, 2016 at the Del Mar Fairgrounds, Del Mar, CA.
We're proud to say that this segment is sponsored by the fantastic muscle car and hot rod wiring supply company, Ron Francis Wiring, and we're very appreciative that they are our show sponsor!
Thanks, Ron Francis!
-Rob & Larry