Podcast: Play in new window | Download
Subscribe: Google Podcasts | RSS
=======================================================
This weeks interview Travis "RoyBoy" Scanlan, owner of RoyBoy Productions and host of the Chrome Pipes & Pinstripes Podcast. I came to know Travis via his listener-ship of the podcast show, and he is also a successful graduate of the Sponsorship Fastlane course. Even better, over the past few years he has turned was able to turn his hobby of automotive photography into an income generating side job!  Since that's something a lot of us aspire to I decided to check in with Travis to get the full story.
Travis fell in love with taking pictures of cars at car shows years ago in the (gasp) pre-digital age. He is  self taught and keeps looking for the next technique he can "steal" for making his photography better.
He started taking photos and publishing them on his website and found out that people would actually pay for his pictures! That led to being hired to shoot pictures for automotive publications as well, among other things. Thus, RoyBoy Productions has become his hub for the automotive photography genre!
Along with that, when Travis was younger he fell in love with audio production and he even spent time to gain a degree in audio production. While he admitted that he probably would have learned more just working in the studio, he is now using his audio manipulation talents producing his podcast Chrome Pipes & Pinstripes to capture great automotive stories and to ask as another portal to bring people back to RoyBoy Productions. (It's a great show, by the way!)
With all of that established, Travis decided to take my Sponsorship Fastlane course to learn more about the methods of sponsorship he could use in his business. He was happy to report that of all of the things that the course taught, the biggest thing it gave him was the motivation and confidence to simply take action and ask companies for sponsorship in the first place (and it worked!). The first step is always the furthest, right?
You can catch Travis on Facebook.com/royboyproductions or Facebook.com/travisfromkansas as well as on his web page RoyBoyProductions.com and on Twitter at Twitter.com/royboyprods
Thanks for the great interview, Travis!
-Rob Kibbe
=======================================================
This interview sponsored by our pals at National Parts Depot – your premier source for muscle car restoration parts!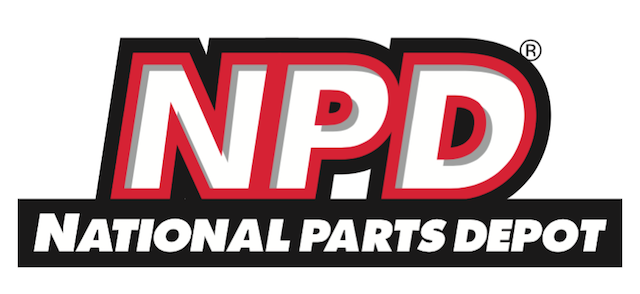 NPD Update with Matt Laszaic!
It is time once again the monthly "NPD Update" with Matt Laszaic, FORD Project Manager at National Parts Depot.
This time Matt did amazingly well and really showed his Ford Mustang heritage during the trivia segment. He did so well that he was answering questions before they were even asked! Listen in and see if you can guess before Matt does.
Matt talked to me about the difference between Original Equipment, New Old Stock (NOS), and Reproduction parts and what they mean to the average and above average car restoration aficionado. He said that NPD identifies the various levels of parts offered in the catalog and lets you know what you are buying before you make the purchase.
Thanks for the update, Matt!