Podcast: Play in new window | Download
Subscribe: Google Podcasts | RSS
This weeks interview is with friend of the show and previous guest Justin "Corndog" Cornette. I was following Justin's recent update of a 100% correct restoration of a very rare "Mr. Norms" Dodge Charger 500, and after the job was completed I thought it might be fun to have his discuss the minutia and history digging process (as well as the huge restoration).
On his previous interview (Episode 204 ) he was on to discuss his his love of Dodge Chargers as well as the in-depth details of all screen-used General Lee cars (of which he is an OCD savant).>
The Charger is question is owned by Justin's boss.  When the Charger was purchased it was certainly a highly optioned Charger 500, but it was rough overall and was going to be a huge restoration project.
Justin's in-depth nature couldn't be helped though, and started digging into the history of the car. It was then that he learned this car most likely was purchased at Grand Spaulding Dodge in Chicago (making it a "Mr. Norms" car), and once all facts were verified there was no choice about whether or not to restore it.
Once he started working on the body work on the 500, Justin found a lot of previous body work like floor pans, quarter panels and evidence of a rear end accident. It was fairly rust free but much of the prior work was not done correctly. A look at Justin's Facebook page shows just how in depth the restoration was, and many of the pictures there are times when the car did not even resemble a car anymore.
He said the locations of the VIN stamps on the body were still in great shape and were able to be preserved, though!. The car will have the original engine in it also and will be an amazing example of the high performance mindset of the late sixties. You will be able to see the Muscle Car and Corvette Nationals in Chicago this November 21st/22nd.
One last example of how Justin likes to have everything correct is a meme that he put together about the correct bulbs to have in the tail lights of a Charger. Unfortunately the correct bulbs are kind of rare and expensive, but in order to do it right, you have to use the right parts. Truth be told, it was this meme that put me over the edge to have Justin on the show again (who knows stuff like that??)
You can contact Justin at his website Corndog05Dukes , or you can find him on the forums at CGLFC, DodgeCharger.com and pretty much anywhere General Lee's are discussed. Email at corndog05@yahoo.com.
Thanks for the great interview, Justin! Looking forward to your next project.
– Rob Kibbe
=======================================================
This interview sponsored by our pals at National Parts Depot –
your premier source for muscle car restoration parts!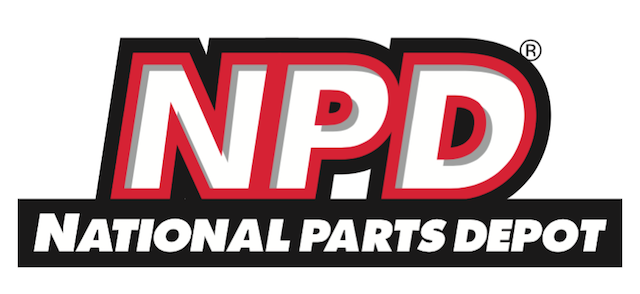 ======================================================
Help TMCP Get Into Podcast One!
I NEED YOUR HELP! I have a big dream of getting The Muscle Car Place accepted onto the Podcast One Network. This network is part of the big next generation push for online radio, and it's a chance for TMCP to to that next bigger level. The problem is, Podcast One really can only accept fairly mainstream shows or ones with a really proven dedicated audience. That's where you come in!
On Tuesday August 25th at 1:00 pm eastern time I'd ask that if you enjoy this show to go to the "Suggest a Podcast" section of Podcast One and give your reason of why you think TMCP is worth inclusion. My hope is that once they see the power and dedication of this audience that they'll see we have something really special here!
You can get to the correct page by clicking this link: TheMuscleCarPlace.com/PodcastOne. Don't forget, the date/time we're going for is Tuesday August 25 at 1PM EDT!
======================================================
We're proud to say that this show is sponsored by the fantastic muscle car and hot rod wiring supply company, Ron Francis Wiring. Contact them today for all of your old and new car wiring needs!