Podcast: Play in new window | Download
Subscribe: Google Podcasts | RSS
======================================================
This weeks interview is with Gary Patterson, Vice President of Strategic Sales and Media Relations of Shelby American. His dad brought home one of the first HP 289 Ford Mustang convertibles, even though he wanted a small block Cobra. The high performance bug hit Gary as well.
For awhile he worked for corporate type businesses but once he landed a job at Shelby he was where he belonged. In addition to his duties as a VP he is also one of the critical Shelby test and development drivers and has had input on every Shelby vehicle built since the company moved to Las Vegas.
I asked Gary clear up the general confusion between a Shelby licensed-name vehicle vs. one manufactured by Shelby themselves.
Long story short, a Shelby built Mustang is the same recipe as it always was: take a good Mustang and then make it into a great Shelby Mustang. The new Shelby GT is a terrific example of that. Shelby is also reproducing/producing new Shelby Cobra bodies under the same designs as the 60's cars but with modern production techniques and upgrades!
If people would like to purchase a Shelby built performance vehicle Gary recommends that they call Shelby first before ordering the base Mustang. The staff there has some great insights to save money on ordering redundant parts and finding a preferred Ford dealer. You can contact them at www.shelbyamerican.com or by phone 844.9SHELBY  (844.974.3529) and non toll free 702.942.7325. You can also buy Shelby products at www.shelbystore.com.
Thanks for the interview, Gary!
-Rob Kibbe
=======================================================
This interview sponsored by our pals at National Parts Depot –
your premier source for muscle car restoration parts!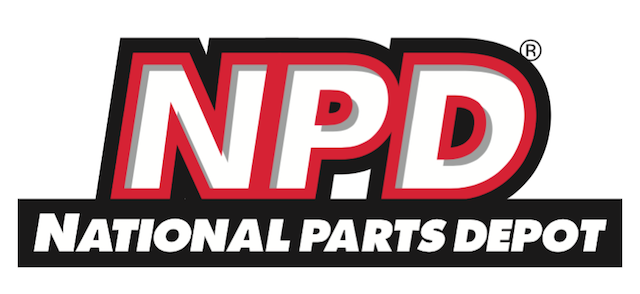 ======================================================
The Pro-Touring.com Update
with Larry Callahan!
In this Pro-Touring.com update by Larry Callahan we caught up on about several items in the Pro-Touring world… AND an update on LSA related events.
As part of the LSA EROD package that is being installed in the Motiv8tor Camaro, GM has allowed Larry the use of a 2014 Cadillac CTSV with the same supercharged LS engine in it. Larry admitted that this is the fastest car he has ever driven and would make an excellent "daily driver". Larry only gets to use it for a couple weeks but it is giving him even more motivation to get the Motiv8tor done. He gave us more details on the EROD package and I am looking forward to more details as it all comes together.
Stay tuned for details throughout the year. Larry and JCG will be putting the car back together, with the goal of having it ready to roll by fall for SEMA 2015.
We're proud to say that the segment has already been sponsored by the fantastic muscle car and hot rod wiring supply company, Ron Francis Wiring, and we're very appreciative that they were our FIRST EVER show sponsor! Thanks, Ron Francis!
-Rob & Larry