Podcast: Play in new window | Download
Subscribe: Apple Podcasts | Google Podcasts | RSS
FEATURE INTERVIEWS:
SEMA SHOW SPECIAL 2023 – Episode #1:
Welcome to the first of TWO special shows from our coverage of SEMA 2023! Producer Bernie McPartland and I hit the pavement in Las Vegas for 48 hours and captured a TON of great interviews. Topics ranged from electric race cars, to new ventures, to carbon fiber….everything! Even better, I had a great chance to connect with a lot of old friends along the way and had another reminder of just how great this industry is (the people, specifically). I love the results and I think you will love it and find something to love also.
This episode is dedicated to those who make VEHICLES, be their a specialty builder, a developer, a consultant, or a straight up manufacturer. We covered it all. Enjoy!
-Rob Kibbe
The Roadster Shop: Phil and Jeremy Gerber have come a long way since they and their father took over the Roadster Shop. and have garnered a lot of attention with some of their amazing products. Astounding some with how far they are willing to push the boundaries with frame design, applications, and scope of use. In the car and truck worlds they have definitely made a recognizable name known by anyone who is remotely involved with hot rodding or off-roading vehicles. But, in true Roadster shop fashion, this just is not enough. They have partnered with the Aeromotive Group to leverage the resources of the conglomeration and be able to push into new areas that many not even be automotive related. Fashion and product branding are all on the table and the sky seems to be just the lower limit for the plans they are making for the future. Laurent Potdevin, CEO of the new group was very excited about the possibilities and with his widely varied background in automotive, fashion (Lu Lu Lemon, Louis Vuitton), and sports (Burton Snowboards), the possibilities are endless. LP has a great track record of making companies better and more visible and turning them into world recognizable brands.
Phil and Jamie have no plans on "taking the money and run". They are very excited and looking forward to the new challenges in the very near future and anxious to see what the future holds for Roadster Shop.  You can check them out on the web at RoadsterShop.com.
Superformance: It has been a couple years since I talked to Lance Stander in the Superformance booth at SEMA and it was great to catch up with him regarding the Low Volume Vehicle act. Lance has been a long time advocate for the law and has spent time helping advance it through the legal process. When many people would have given up and stopped trying, he was still going. He has many years of doing exactly the thing the act is supposed to help, producing custom vehicles in small volumes.
Lance said they have built around 6,000 vehicles over the last twenty years so he has the in depth experience and knowledge first hand from actually doing the work. Superformance builds Shelby Licensed Cobras and variants as well as a race version of the Corvette Grand Sport. If you would like to know more about Superformance you can check them out at Superformance.com.
E-Musclecars: What do you get when you take a dedicated engineer and race car driver, a classic muscle car, and a large electric motor? You get a very well built performance car that will take a beating and still keep winning.
I met Kevin Emr by chance at a different booth completely when he started explaining electric transmission components. We walked back over to his booth and started talking about his electric car conversions.
The company E-Musclecars is very young and is less than two years old (2022) and they are working furiously on making working examples of fast, well built muscle cars that drive reliably so they can show them to potential customers and partners.
Kevin loves to go fast and has been involved with racing for many years. He believes that using the race car technology of well built frames, reliable connections and wiring, and well thought out designs will lead to amazing electric muscle cars instead of cobbled together kits that will not function up to their potential. Kevin and his team of qualified engineers are looking for partners to work with on developing fast, reliable, safe products. If you would like more info or to contact Kevin you can check out  E-musclecars.com.
Finale Speed: Last year at SEMA we learned about the incredible Finale Speed Charger. We've had a few follow ups with the team sine that time, and this year at SEMA we got to see the new Carbon Fiber '69 Camaro and '69 Camaro Convertible. In addition we spoke with THE Chris Jacobs (Overhaulin', Host for Velocity, Discovery & TLC) who is now working with the guys at Finale to bring even more creations and content.
This was my first time talking to Chris and he was a great guy and very knowledgeable about the products Finale Speed produces. He is excited and happy to be on board and is ready to shine a spotlight on what JD and the team is building next. But he would not tell me what is next… If you would like to know more about Finale Speed you can follow along at Instagram.com/finalespeed  or on Facebook.com/Finalespeed  or on the web at  FinaleSpeed.com.
Rides by Engel: Jason Engel has been on the show before and when I say we go way back, I am talking episode 12 and he has been a friend of the show ever since. Back then he was working with JD building up Classic Recreations and has since moved on to help many others including Finale Speed.
He has now started a new adventure helping other businesses create Shelby Legacy licensed vehicles. By working with builders he can help them avoid the pitfalls others have encountered so they can have the best experience and build the most incredible Shelby Licensed vehicles they can.
Jason has built four hundred Shelby vehicles and worked with others doing the same thing. One of the biggest problems he has experienced is budget, no matter what the budget the project will always run over.
He has learned how to become efficient at building and to make money sooner and stay closer to budget at the same time. It is important to Jason that the Shelby Legacy continue in the best fashion with quality manufacturers as he has a passion for Carroll's creations and through his personal connection with the man and his creations. You can find out more or contact Jason at his website RidesbyEngel.com.
======================================================
This interview sponsored by our pals at National Parts Depot – your premier source for muscle car restoration parts!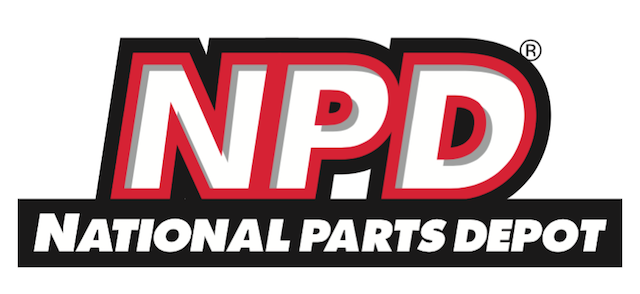 ======================================================
P.S. It is hard to believe it has been ten years since I brought my Chevelle to SEMA after a long build that introduced me to so many great people. It was the amazing capstone achievement event to the whole experience. Check out Jeff Allison and myself at the show in 2013.