Podcast: Play in new window | Download
Subscribe: Apple Podcasts | Google Podcasts | Stitcher | RSS
FEATURE INTERVIEWS:
Rick Schmidt – Ask Rick:
Happy September! Football is here and we can let the Fall celebrations begin. I once again got to catch up to Rick Schmidt from National Parts Depot to ask the burning questions that are on your mind to get his opinion on the burning questions we need to know most. Specifically, pulling VIN tags off of clunkers for a restoration, and Rick's take on buying a 2023 HEMI car as an investment hedge! To cut to the chase on the HEMI cars; Rick's take is to skip the hype and pick up when in a few years. They'll be plentiful and a better deal. As a total aside, Rick know's the company (Drop Top Customs) that will be doing all of the 2023 Challenger convertible conversions!
Regarding the VIN tag issue, recently Barrett-Jackson worked with representatives in Arizona House of Representatives to pass Bill 2480 to change the law to allow VIN removal on 1981 and older vehicles for repair or restoration. Kansas just adopted a similar law to solve the same issue, and to prevent cars from being impounded if they've had a VIN tag removed for restoration. My understanding was always that VIN tag removal, even for a restoration, has always been forbidden. Rick pointed out that's not necessarily true and not the case in Florida at all. Plus, practically speaking, VIN tag removal has been a common practice for almost as long as car restorations have happened. Most states were likely unaware it happened.
All that aside, assuming all 50 states end up on the same page with this, does a full body replacement for a restoration now become legally feasible?  As an example, if one were to swap an original '69 Camaro VIN (with a good title) onto a new Dynacorn body '69 Camaro and then complete the car, would that car be an "original" '69? How different is that from replacing 95% of the metal on an original car, anyway? And does this open the door to small production run manufacturers to build a new car and put an old vin on it? Ricks responses and insight into repercussions may surprise you.
This month on the eBay picks I chose three cars simply for Ricks take on the Return On Investment (ROI) value. One was from the 70's, another from the 80's. and another from the '90's. Surprisingly enough, the one Rick chose as having the most potential return was also the car he owned and didn't care for much…..a low mileage DeLorean DMC-12 (insert Back to the Future music here). It was underpowered, had no power steering, and was of poor build quality…..but the movie about the car with gull wing doors and stainless steel futuristic design grabs the attention and the pocketbooks of the average collector car buyer.
You can find out more about NPD at the website National Parts Depot, or on social media via Facebook.com/NationalPartsDepot or on Instagram.com/npd_nationalpartsdepot.
Thanks Rick – and Lets Get Ready For Some FOOTBALL!
-Rob Kibbe
======================================
This interview sponsored by our pals at National Parts Depot – your premier source for muscle car restoration parts!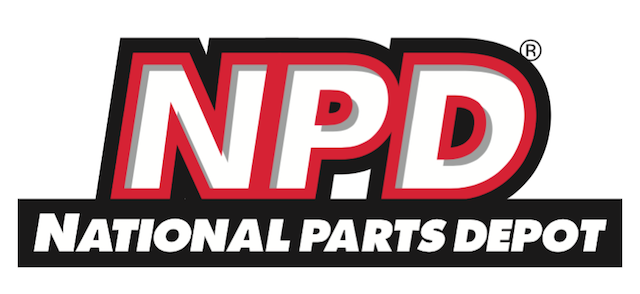 ======================================
WOODWARD DREAM CRUISE SPECIAL:
Scott Janson – General Motors Performance Variant Manager
Last month our man Scott Stap attended the 2022 Woodward Dream Cruise. It's a huge event in "Motor City" that runs between Pontiac and Detroit and is one of the largest gatherings of classic cars in the world! He was able to catch up with our longtime Scott Janson from the General Motors vehicle development group to find out what a new comer should keep in mind when visiting the event…..and what the inside scoop is on Chevy Performance vehicles. Scott just happened to be involved heavily in the latest ZR2 Chevy trucks and was able to give is the full scoop!  Thanks, Scott (and Scott)!