Podcast: Play in new window | Download
Subscribe: Apple Podcasts | Google Podcasts | Stitcher | RSS
FEATURE INTERVIEWS:
Rick Schmidt:
Happy Saint Patrick's Day! With the launch of a new month it's time to bring Rick Schmidt back on for another session of Ask Rick. As you may have noticed, in the premier marketing event of the year (i.e. the Super Bowl) all of the car companies focused solely on advertising their new electric offerings. Chevy went quite far on their new EV Silverado with some – admittedly – really engaging advertisements (we are suckers for Austin Powers).
As this trend seems inevitable, and with the proliferation of new electric car brands popping up all over, I wanted to get Rick's opinion on whether we were about to see a new round of automobile manufacturers join the market as they did when electric cars existed with various companies in the early 20th Century. History does tend to repeat itself, right? Should we make a speculative bet on buying and holding any of these new cars for future collector value?
In Rick's opinion, a major outpouring of new automobile manufactures is highly unlikely at this point. He pointed out that the big auto manufacturers have huge infrastructures to support worldwide service of their products and (realistically) the little startups just cannot compete with it. Tesla may be the exception but time will tell how good Elon is at changing the way people view and buy cars. (Rick also pointed out that Tesla's value economically is their stock value….not necessarily the profit of their cars.) Rivian is the next newest "big" player to the market, other new brands are appearing such as Polestar, but early makers like Fisker have already come and gone. Those that are succeeding are doing so not by designing vehicles – and companies – from the ground up, but by refining off of older manufacturing plants (Rivian is in an old Mitsubishi plant) and hiring already experienced automotive engineers.
So, in the end, the next 10 to 20 years will likely tell the tale of what's going to become the "new normal." Are we really done with fossil fuels? Will electric take over everything? What about hydrogen fuel cells that seem to be viable again? Only time will tell! While we're all waiting…Rick suggests we continue to enjoy the fun classics we all love. They're only going UP in value!
You can find out more about NPD at the website National Parts Depot, or on social media via https://www.facebook.com/NationalPartsDepot or on Instagram.com/npd_nationalpartsdepot
Thanks Rick!
-Rob Kibbe
=============================================
This interview sponsored by our pals at National Parts Depot – your premier source for muscle car restoration parts!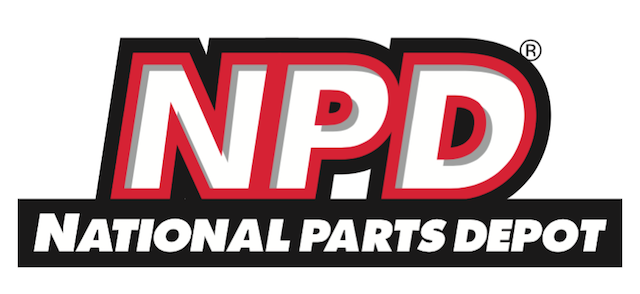 =============================================
Bonus Feature: A History of the Batmobile!
In honor of the latest new Batman movie to hit the theaters today (The Batman), tune in for a full rundown of all of the screen used vehicles. Specifically, we'll hear from the designers that created them in the studio, where inspiration was drawn, how technical feats (like surviving jumps) were incorporated into them, and even how the 1989 Batmobile had to have a door installed after the designer forgot it was needed!