Podcast: Play in new window | Download
Subscribe: Apple Podcasts | Google Podcasts | Stitcher | RSS
FEATURE INTERVIEWS:
SEMA SHOW SPECIAL 2021 – Episode #2:
The SEMA Show is back for 2021 and I decided to send two guests hosts out to Vegas for a week to get  interviews. This decision has resulted in some interesting and diverse guests quizzed by these two "wanna be" podcast stars. As a reset, this will be the second of several podcasts we will release through December featuring great interviews from SEMA. Our two interviewers were Kirk Hansen and Scott Stap. You know Kirk Hansen as a long time show friend and supporter, as well as Scott Stap show writer from previous shows. These two hit the booths at SEMA and met up with old friends of the show as well as some great new companies to talk to. Armed with a mic and a camera they brought back content just for you from the wilds of Las Vegas!
Kyle Tucker, Detroit Speed: We bumped into an old friend of the show Kyle Tucker outside at the Mother's Car Care Truck. Kyle started Detroit Speed from his personal garage in 2000 by building the highly acclaimed 1969 Twister Camaro. His racing career turned to street machines winning him numerous championships. He is the only two-time winner of the SEMA "Battle of the Builders" competition, HRIA Industry Recognition and Goodguys Trendsetter awards. Detroit Speed has built a massive catalog of performance suspension parts for GM's F, A, & G Bodies, Nova, Corvette, C10 and Ford Mustangs. Detroit Speed's project shop has built countless award winning cars for the like's of Dale Jr., Kyle Busch, Rusty Wallace, Ken Block and Tim Allen, just to name drop a few. Kyle shares with us some riveting news concerning the future of Detroit Speed assuring its continued success for decades to come.
Derek Bieris, Vise Grip Garage:
As we were walking through SEMA we found Steve Darnell chatting about a diesel powered Rat Rod in his shop at
Vegas Rat Rods
, completed for SEMA with YouTuber Derek Bieris. So you can only imagine the surprise on Steve's face when we asked Derek for an interview on the podcast. To be honest I had just recently found Derek's YouTube show Vise Grip Garage months prior to SEMA. Vise Grip Garage has over 980,000 subscribers and the most viewed video has over 6 million views. Derek's show has quickly gained enough notice that advertisers O'Reilly Auto Parts and Peak Antifreeze have placed Derek in their commercials. We discuss Derek's love for saving old cars from rotting away or being crushed. When he saves a car he then drives it home it could be 60 to 600 miles away, you can just imagine the challenge that is in store. Derek also discusses his other love of family and of his country. Once you hear Derek's passion you'll want to visit and watch
Vise Grip Garage on YouTube
, I assure you.
Rick Love, Vintage Air: I always love to meet friends at SEMA and this is especially true with Rick Love. I stopped by his booth to say hi and see what new stuff he had to offer. Once again Vintage Air knocked it out of the park and had some great new products as well as always improving the old standards. One very interesting new item was a heater box that looked straight out of  a vehicle from the 20s or 30s. Very art deco in design it would look amazing in any classic hot rod or vintage restoration. I could even see it in a classier rat rod as the style is timeless and eye catching. Rick did attend the SEMA dinner and accept even more acclaim as he received his Hall of Fame award for his history in journalism, volunteerisms, and his advocacy of the industry.
Tim Moceri, Salvage to Savage – Delorean Widebody: This year at SEMA, it seemed there were under appreciated cars everywhere. The one that caught a lot of attention was the Delorean. The car in the Toyo Treadpath was an amazing example. It caught attention of SEMA goers and those who were not even there alike. Many emails and texts stated "Make sure you check out the LS Widebody Delorean!", so that I did. I met Tim Moceri with the altered oddity and wanted to get the inside scoop on the build. Tim reassured me that no restorable DeLorean's were harmed in the making of this car. The name Salvage to Savage says it all and this car was a prime example. Many many people told Tim that he could use the car as parts towards his project but he knew that deep inside the trashed time machine beat the heart of a survivor. He did admit that the frame and under body left a lot to be desired but that was from new and really is a pretty bad car right from the factory. They were able to make a ton of modifications to make it LS Twin turbo ready and he is itching to finish it up and put it through its paces. You can follow the build and what happens next at the Salvage to Savage YouTube channel
Blakely Fabiani, Ampere EV – EV powered Delorean: What another Delorean you ask? Yes but this one has a spin that truly places it in the Future! We met with Blakely Fabiani who serves as Chief Technology Officer for Ampere EV. Ampere EV was created to fill the need for a one-stop solution for electrifying a vehicle. After the company's founders' experience with electrifying a CRX race car, it became clear that the budding EV conversion market was lacking simplicity, high level engineering, and availability that would be required to move it mainstream. Thus, Ampere EV was born. Ampere EV seeks to provide a sustainable and easily attainable alternative to replacing existing vehicles to compete in tomorrow's world of emissions standards and fossil fuel bans. There will come a time in the not so distant future where owning and operating an internal combustion vehicle will be more inconvenient and difficult than an all electric version. Ampere EV will position companies and individuals alike to be at the forefront of a changing society. 
Kevin Ericison, 1972 Satellite, Electrolite: The Monday before SEMA opens we like to walk the outside lot to see the builds on display. A 1972 Satellite typically does not catch my eye but this car did. It was extremely clean and well done. Wheel and tire package were unique plus it had a resto mod appearance. As we were checking it out Kevin Ericison caught our attention and said "hey you gotta see this". He opens the hood to see a massive battery pack where there would have been a V8. So now Kevin truly had our attention! This Satellite was slated to be a twin-turbo tire shredding monster and Kevin decided to take a different approach. This is truly a "Home Built" EV converted classic. Kevin proved that with good planning and enginuity getting our beloved muscle cars to current technology is possible. He also noted a ton of fun to drive as this beautiful car is his daily driver.
Kyle Fickler & David Chamberlain, Driven Racing Oil: We are always looking towards products that would extend the life of our muscle cars. We met with Kyle and David about the benefits of Driven Racing oil. They shared "Today's engine oil is just not the same as it used to be, thanks to the ever tightening environmental regulations." Today's passenger car motor oils are formulated to be compatible with your street car's emission control equipment, and Federal EPA requirements have led to a reduction in formulated anti-wear chemistries like Zinc, Phosphorus and Sulfur in API rated engine oils. The Driven Racing Oil brand was originally created to advance engine and driveline lubricant performance in professional racing engines, for Joe Gibbs Racing. Yes, NASCAR legend Joe Gibbs! Driven Racing Oil innovations extend beyond the racetrack to the street and more. For example, Driven pioneered the development of break-in oils, which provide the chemistry needed for initial break-in of a new engine. All our products provide unique formulas developed with the application in mind first. Because Driven always puts the "motor ahead of the molecule", Driven keeps things in the proper order. Motor oil is for the motor, not the other way around. Driven product development team looks at the engine and how it is used; then Driven design application specific products using a "zero compromise" approach that delivers a measurable performance advantage. 
Thanks SEMA for putting up with these two in 2021!
-Rob Kibbe
========================================
Kibbe's New Invention: The Magic Tee
And now for something completely different. Rob and his buddies spent the last ten years creating, designing, testing, investing, patenting, and everything else it takes to bring a new product to market. It's called The Magic Tee….and it's for baseball and softball training. Seriously. It has nothing to do with cars at all….but the process of bringing a product (and business) to market is something we all need to know about. The full story is in this episode….and by all means, visit www.magictee.io and buy one for everyone you know!
========================================
This interview sponsored by our pals at National Parts Depot – your premier source for muscle car restoration parts!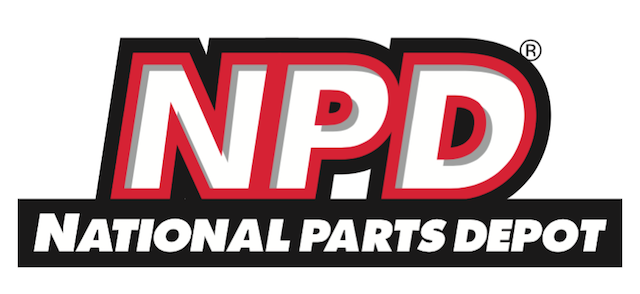 ======================================================
Presented with Ron Francis Wiring!
We're proud to say that the Pro-Touring segment is sponsored by the fantastic muscle car and hot rod wiring supply company, Ron Francis Wiring! Contact them today for their latest catalog and be sure the review their new website for all of your wiring and electrical needs!